MOMO Pro August 2023 Product Updates
Our evolution has not slowed!  Happy to say we have continued making enhancements non-stop and excited to share our latest batch of updates.  While our work may not be as obvious as our recently released MOMO Chat, we are constantly bouncing between usability improvements, architectural, and feature functionality to make sure MOMO is keeps pace with our (and of course, your) needs.
Since releasing Layout Management, we have been enabled to grow MOMO Pro beyond a "Single Page App" into a modern web platform. This allows us to add new components in a way few others do well. Now we can quickly add components and empower subscribers to add, remove and rearrange as desired.
Dual Discovery Screeners
That said, we now have the ability to run dual Discovery screeners independently. This was a frequently requested feature, and while more complicated behind-the-scenes than anticipated, we got it working seamlessly - particularly when popped out or "undocked."
If you're unfamiliar with MOMO Pro, see the screenshot below to understand what we're talking about.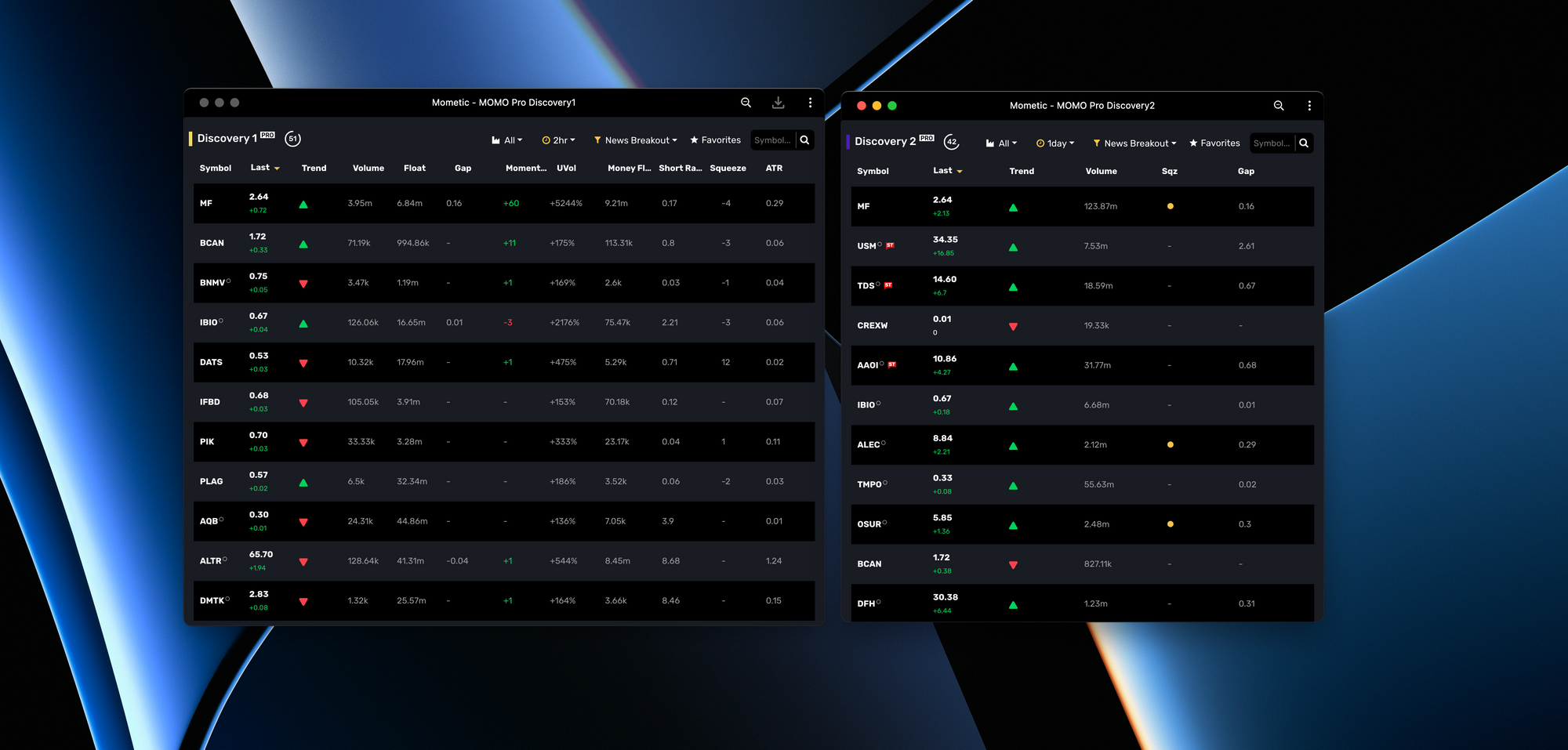 This gives you the ability to stack different Discovery windows next to your trading platform.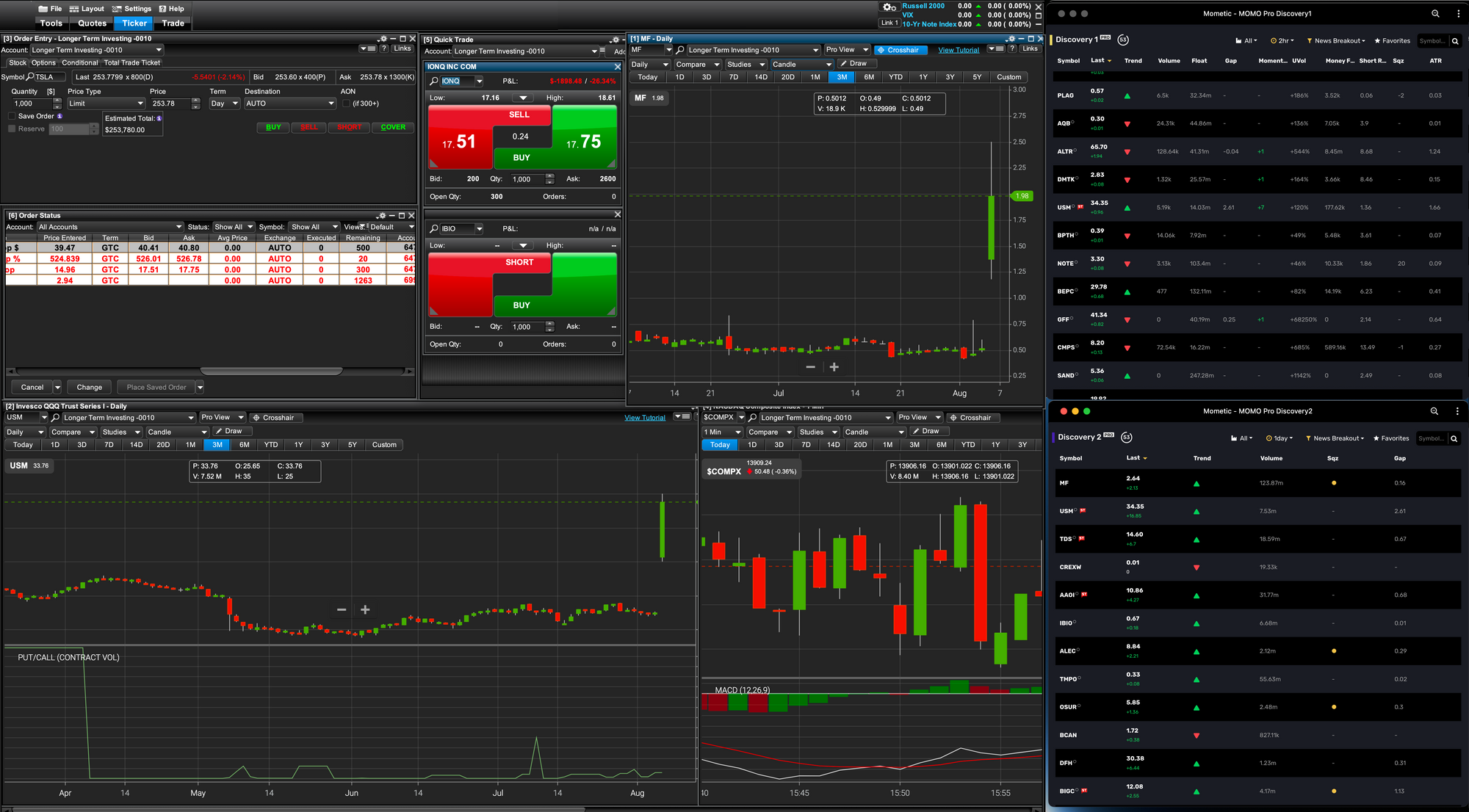 Different MOMO Pro components can be added as needed.  As shown below Popular and Alerts have been inserted between Stream and Discovery.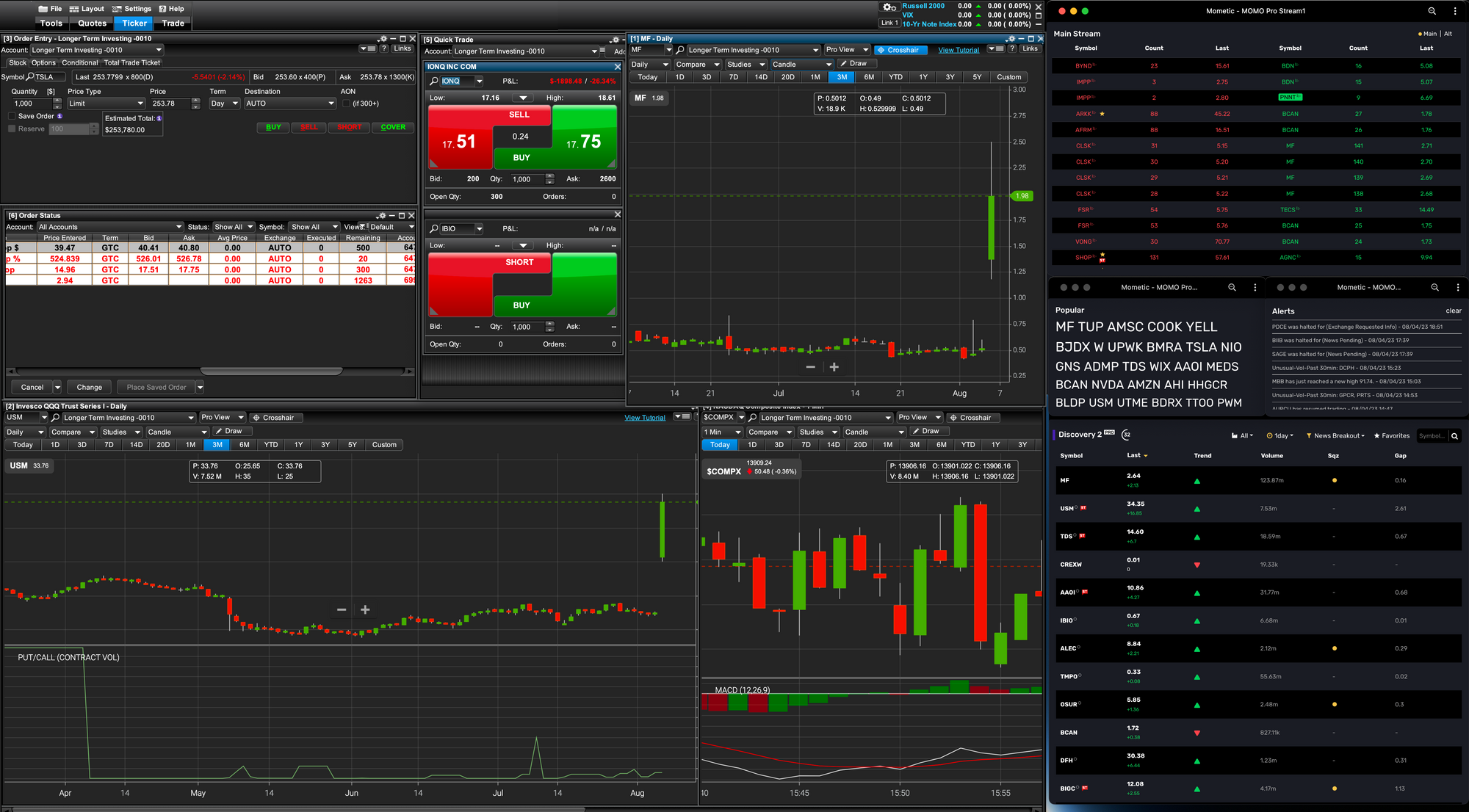 Or of course you can view with everything docked on  MOMO Pro as shown throughout this blog and on product pages - whatever works best for your situation.  You can really capitalize on the flexibility if you have multiple displays.
Color Coding for Quick Reference
To help manage the dual Discovery and Stream windows we have added the ability to color code the windows with a small reference bar next to the windows.  Sure we have a numerical indicator, but the additional color coding can be mapped to the specific active filter.  For example, you can label all your "short" filters "red" for quick reference.  Or in the case below, Purple for a "News Breakout" filter.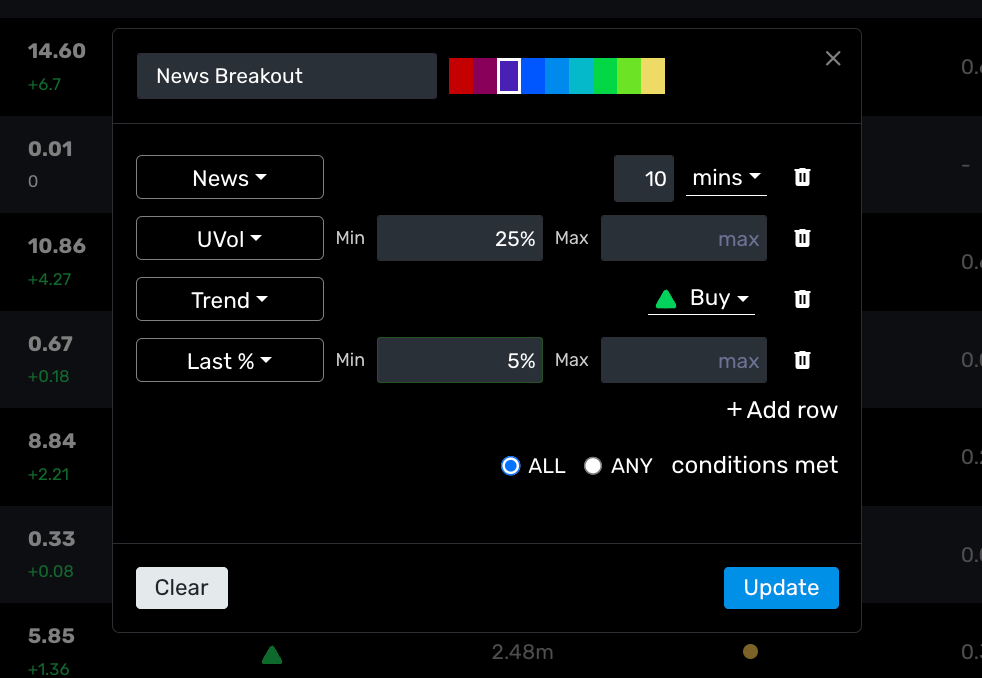 When selected you can see the Discovery label color is updated to reflect the chosen filter.

New Concept:  "Near HOD/LOD"
Ever have that feeling that you want to be more prepared for breakouts?  Near HOD/LOD has you covered.  Trading can get chaotic and you lose track of opportunities while analyzing others.  Our new Mode functionality in Stream gives you the option to set Near HOD/LOD parameters to help get in front of the breakout.  

In Stream settings you simply chose the preferred Mode.  As you can see above - similar to Discovery you can assign a color to the Stream for reference.
Default - is our standard intraday high or low of day breakout.
Near .10 - is used to be notified when a stock is .10 away from prior HOD or LOD.
Near 1% - is used to be notified when a stock is 1% away from prior HOD or LOD.
That's it!  
Don't have MOMO Pro yet?  Get started here!
Brent
//Profit from Momentum