Introducing MOMO Chat or "The Everyday Trader's Bloomberg"!
One of our core values was to help foster a community for what can be a bit of a solitary craft.  Our goal was to include a new capability to not only learn and grow as a trader, but uncover potential money-making trades.
As many of you know - the ability to chat about stocks was originally envisioned by Bloomberg and was (and still is) considered one of the most valuable features of this $2000/month service.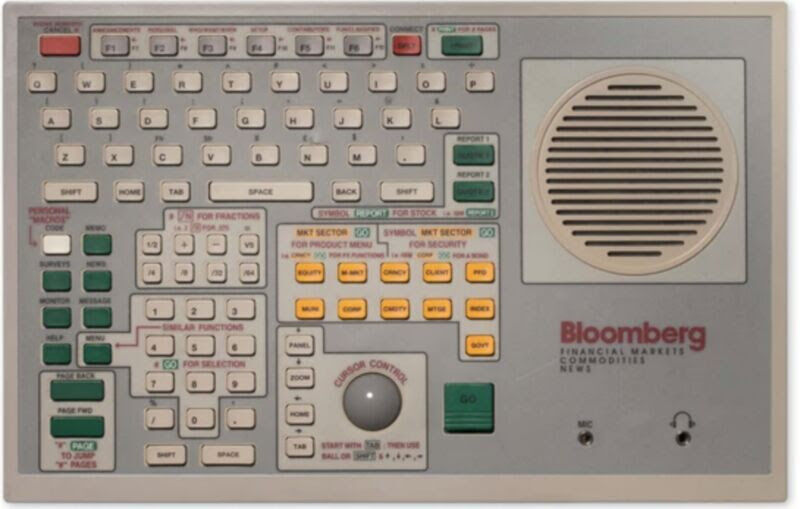 For those of you unaware and wanting a little backstory;  Bloomberg's most valuable application wasn't proposed by senior management or product managers. It wasn't part of a strategic plan. It wasn't conceived as a "killer app". It was pitched and built by engineers working on an unrelated project.  They pitched the project to management and they were unsure.  The engineers offered to forgo compensation if they were paid "one penny per message".  Mike Bloomberg said that if they had that much conviction they should proceed with releasing.

It is not an exaggeration to say that the product they rolled out changed the fortunes of the company and as a result the landscape of global finance.

Introducing MOMO Chat!
MOMO Chat is merging our view of community-based chat, fully integrated with MOMO Pro to build relationships and help find winning trades.  And while we don't pretend to be as visionary as Bloomberg, we are incorporating some capabilities which tie in with our community beliefs that are pretty unique.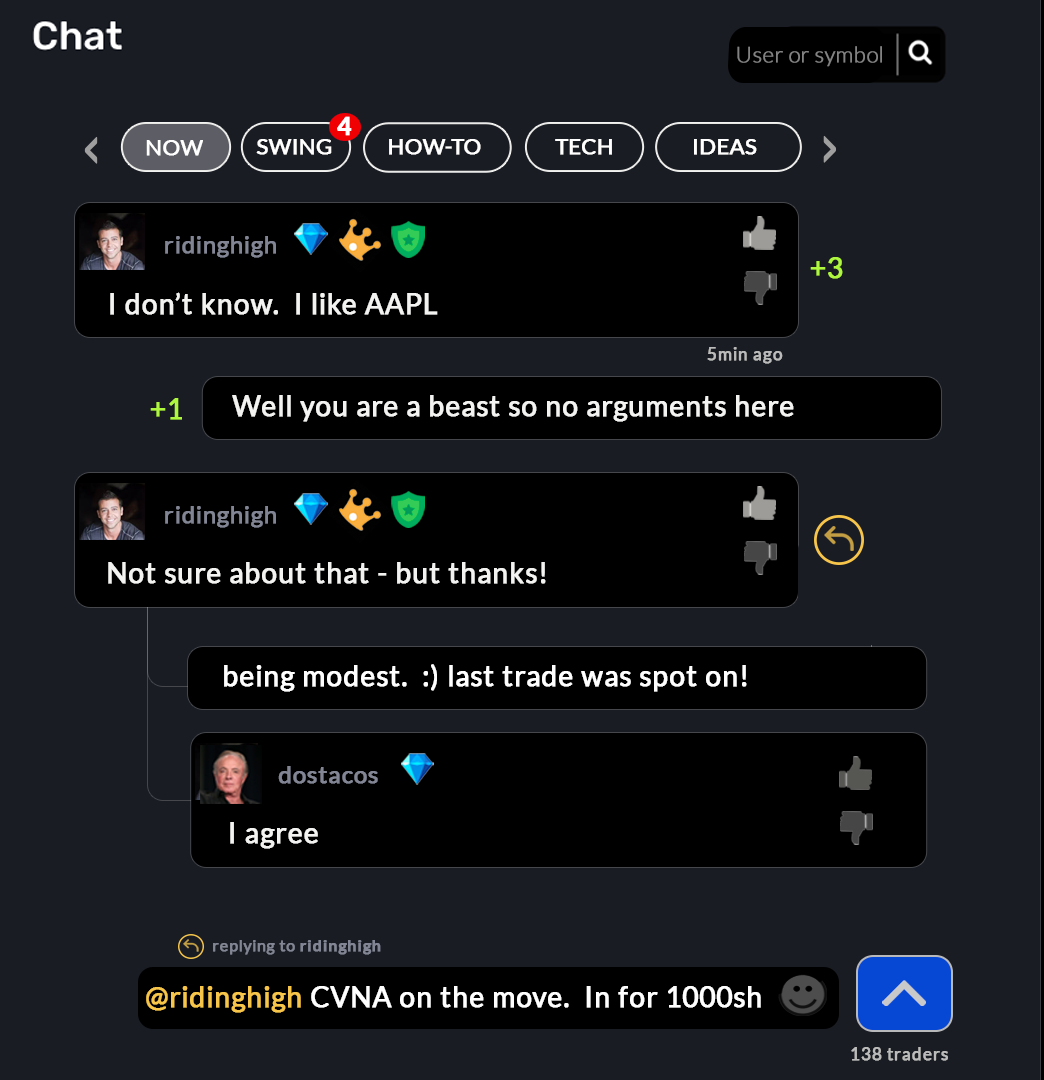 Recognition -  MOMO Pro users will be "crowned" with a iconic inidicator to reflect their value and contribution to the community.  
Rewards - For the members efforts to bring value to the community we've incorprated logic to automatically provide partial and full credits on member subscriptions  These are automatically calculated and processed and will be based on 30-day "Vibe Score".
Moderation - Members will be able to help play a part in toning down  unsavory behavior.  Excessive negative feedback, will automatically result in blocking Chat service for a period.  We are not in business of deciding what is right or wrong, but we do have a task at hand and there are many other services to take your chats which may be in poor taste.  
Support - A dedicated support channel to help get you started and answer any questions you may have.
Without our new layout management and ability to pop-out windows this capability would have never come to life as there was little screen space on the prior format.  
We are very excited about MOMO Chat and look forward to seeing the conversations flowing!
---
How to Use MOMO Chat
The first time you use MOMO Chat it will be in disabled state.  To display, just toggle the icon and you will see a rather familar chat-style window.  From there you should be able to figure it out.
A few points of interest –
Cashtags (such as $AAPL, $AMD, $TSLA) will incorporate live quotes with % gain so users in conversation can easily comprehend your note for the move.
You may ping users with @name and if notifications are enabled they will get a pop-up seeing this.
Search for users and cashtags to references prior conversations.
Reply to messages by clicking golden return arrow.
You may set your username and view Vibe score and other details on your Profile page. The Vibe score is your community rank based on how you are engaging, providing good ideas and feedback.  
Don't forget –  let users know you found their idea or feedback valuable by upvoting!
MOMO Chat is available for all members.  Don't have MOMO Pro yet,  Start here!
Team @ Mometic