You wanted custom breakout streams? Well, here you go!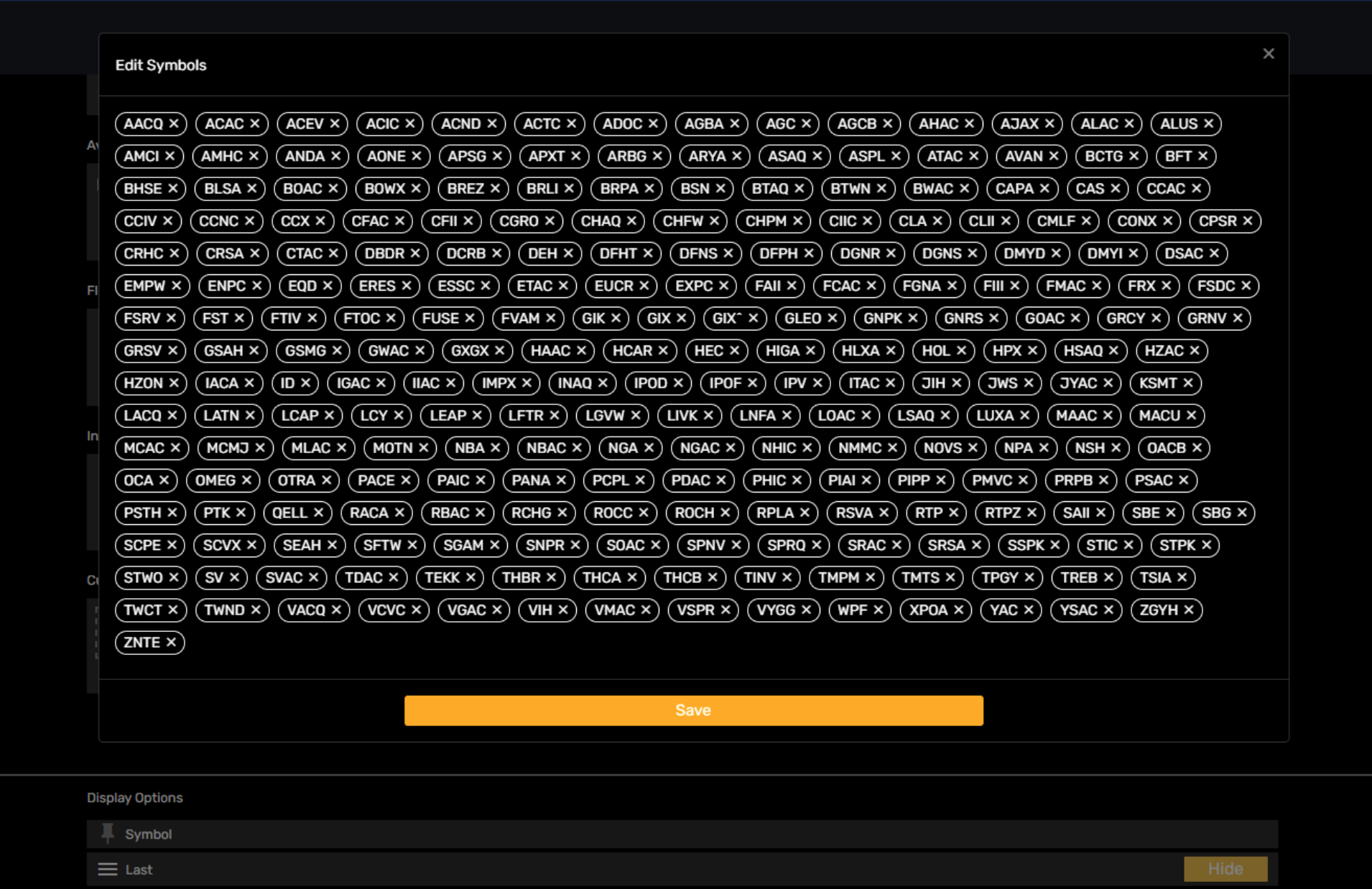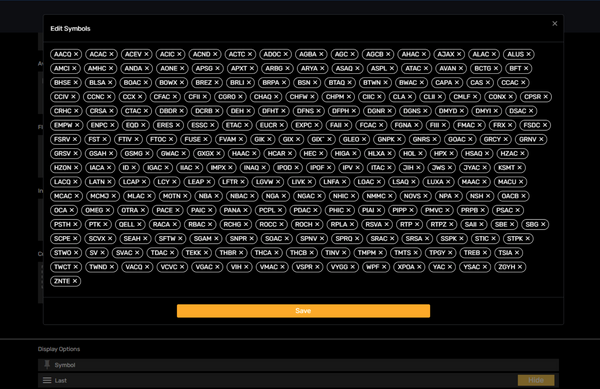 Ok guys... this one was hard.  Scores of you over the years asked for the ability to upload your own list to watch for new high and new low breakouts using our platform.  We were stubborn, because after all MOMO was for discovering and finding new breakouts or so we thought.  So.. we relented.... because  a) we have a kickass development team who can get things done (zs) we had a proverbial shower thought on how to implement in a way the preserved or didn't torture our user experience.
Sounds cool right and have zero idea what I am talking about.  Ok - well imagine you happen to love the SPAC scene right now and are not Chamath Palihapitiya and can't invest in every last one.  Instead you want to watch those moving on potential breakouts from a merger. With the new custom view you can do just that!
To use, just upload your CSV file (limited to 500 records) containing the symbols you want scan.  These symbols must be valid Nasdaq, NYSE, or OTC symbols.  At this time they cannot be warrants as we cannot validate them.  Ensure your file is only symbols, eg. (1 column).
Comprehensive SPAC list (Not all will load as some are pre-IPO, etc)
Top Shorted Stocks with Under 100m Float
Biotechs Under $20 and Under $10b Market Cap (412 of 437 load)
Once uploaded we will validate the symbols for syntax and availability.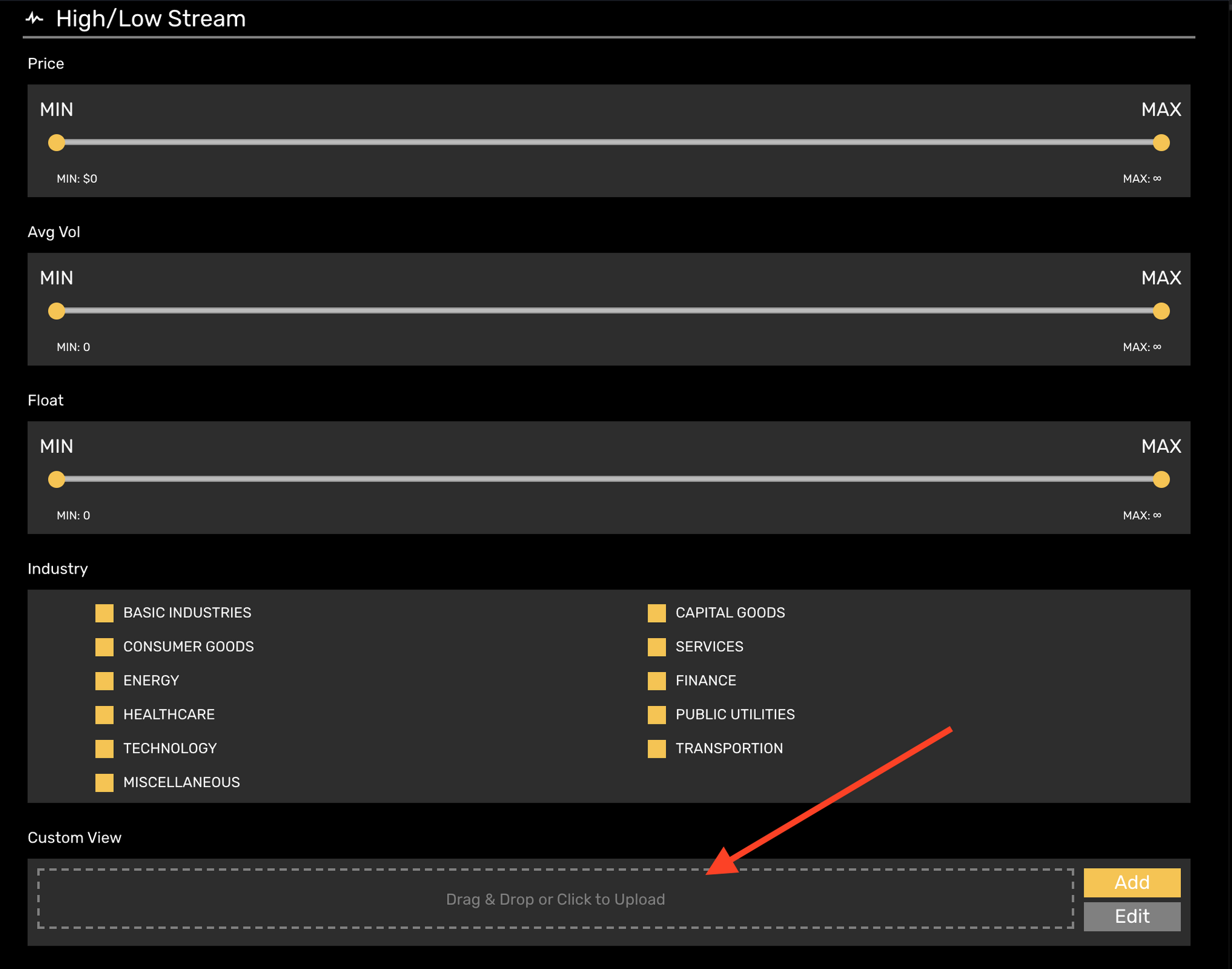 Once uploaded, you can edit and remove items.  You may also start your by adding symbols manually or as needed (e.g. weekly additions for a SPAC view).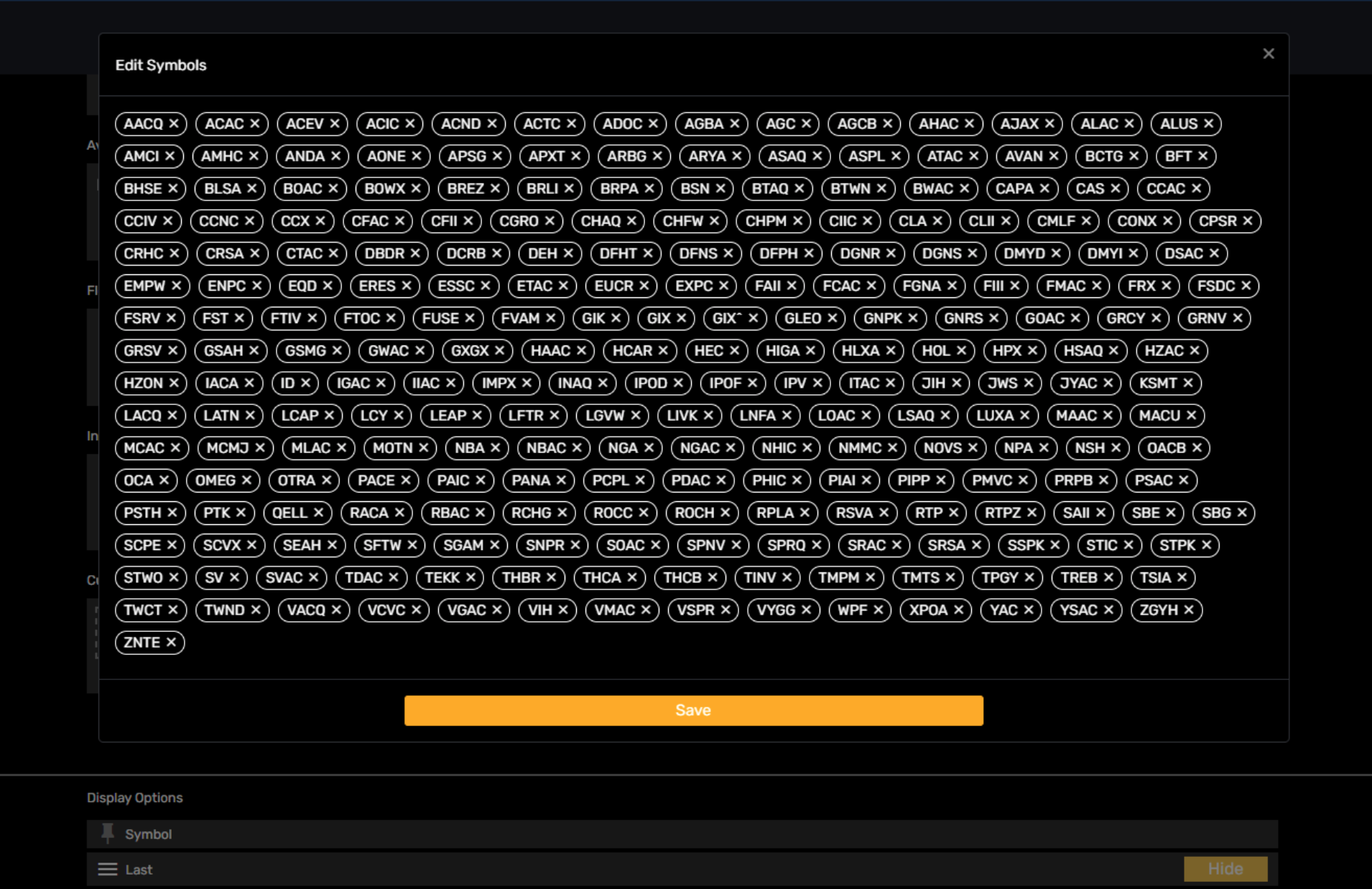 This view will show any new high or new low and acts independently from the settings for the main view.
Lastly, once uploaded MOMO Pro will automatically show the option on the dashboard to toggle views.  

That's it!  Here are two starter CSV files if you are wanting to track SPACs. And as a bonus here are 2 CSV files  for top shorted stocks over 30% float short with under 100 million shares outstanding.  
Comprehensive SPAC list (Not all will load as some are pre-IPO, etc)
Top Shorted Stocks with Under 100m Float
Biotechs Under $20 and Under $10b Market Cap (412 of 437 load)
//Profit from Momentum