Use MOMO as your "Second Screen" with your iPAD
Recently, I had a couple inquiries asking what I used in my top blog picture to "prop up" my iPad. I guess some of you don't use a stand. I didn't have a particular use for a stand either until MOMO.
I know many of you use 3 or 4 monitors for your trading, but I like a clean desk and generally don't need a ton of monitors to track activity as MOMO really does the work of a couple of screens (in my opinion).
Now that I have MOMO next to my monitor, I find it to be invaluable asset for using my otherwise idle Ipad as well as keeping track of movement while I'm working on my desktop.
I found mine here on Etsy. As you can see below the stand is a simple piece of black walnut that anyone with any woodworking skills could make in 15 minutes. For those of us less inclined to break out the saw, here is a link with a variety of generally attractive iPad stands.
I've also taken a few pictures of my stand if you are the woodworking type.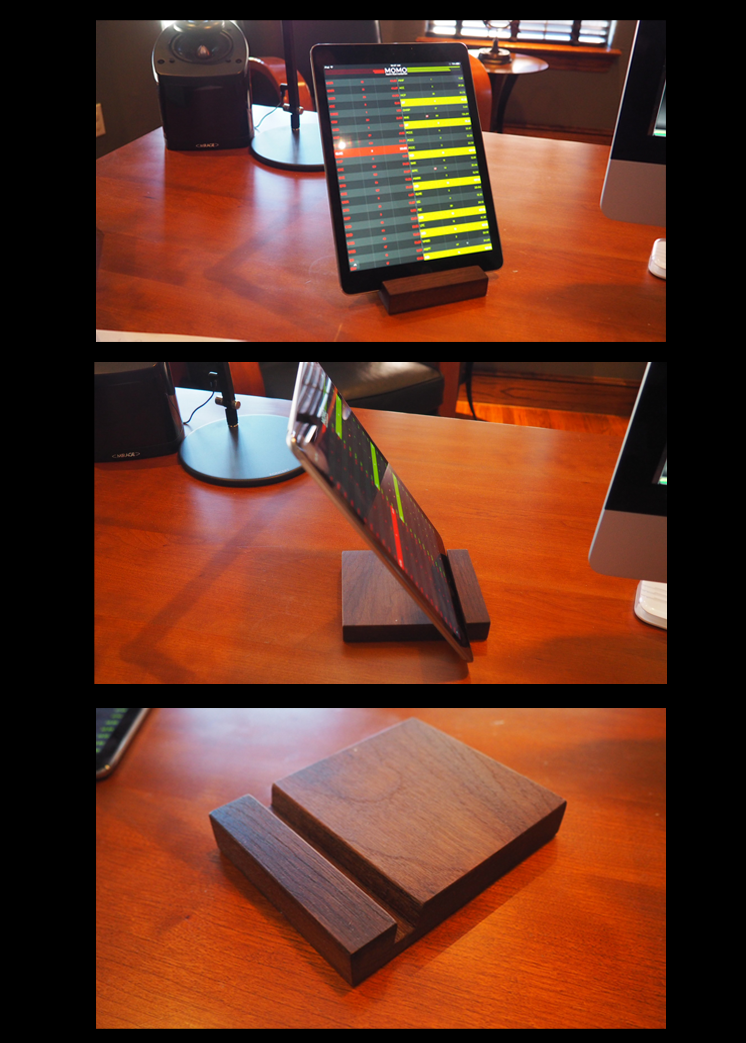 If you have a similar set up using MOMO email your pic to hello@mometic.com, I'd love to see your set up.
Get MOMO for iOS9 (iPhone & iPad) here: MOMO in the App Store