MOMO Trend 2 - Promising Bullish Alert Criteria
We frequently recieve questions about how to  to configure the Conditional Alerts.  We try and refrain from providing the "killer filters" because everyone trades differently, but lately have spent some time testing  generic alert types to should  be attractive to traders getting started with MOMO.
The alert we wanted to share today uses MOMO Trend as the basis for the alerts.For those of you who don't know - MOMO Trend is our trending analysis algo which utilizes channel breaks and volatility in determining if a stocks bias is changing in a meaningful way.  If you are familiar with Supertrend then you should understand MOMO Trend.
This indicator not only complements the Discovery table view, but is also available to MOMO Pro+ users in the form of alert criteria.  This means you can use to highlight stocks which have had a trend change.

Not all trend changes are powerful or going to derive profits, but we have been testing what we have named MOMO Trend 2 and think this is serving up some solid trading opportunities.  We've combined it with a few other attributes to hone it and are pleased with the results so far and wanted to share to help.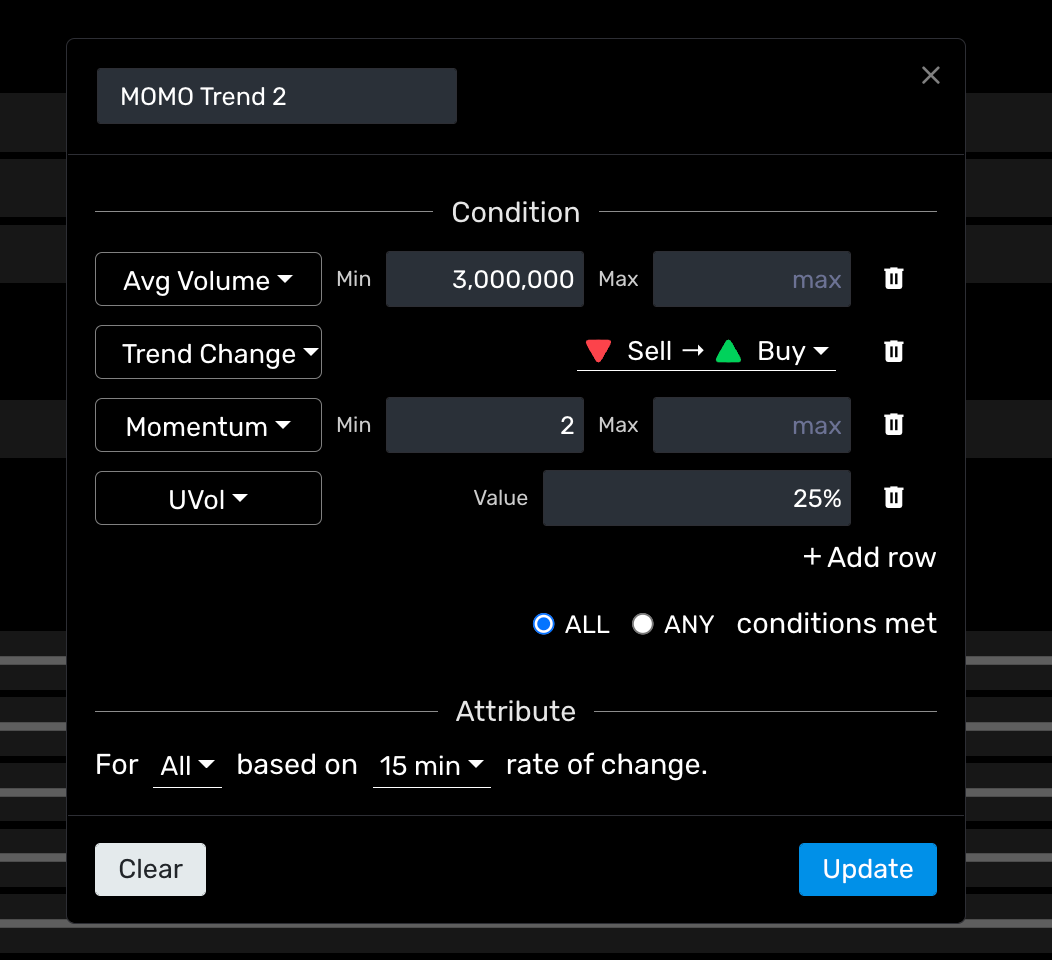 As you can see we set Avg Volume to remove some noise, as well as set Momentum value to +2 and Unusual Volume (UVol) to 25%.   The general intent here is to find trend breaks that are happening in earnest, but yet still in play.  
Sample MOMO Trend 2 Results:
Here are a few alerts received today for your review.  Not going to provide much commentary here as everyone has their own perspective on the tradability, but we like what we see.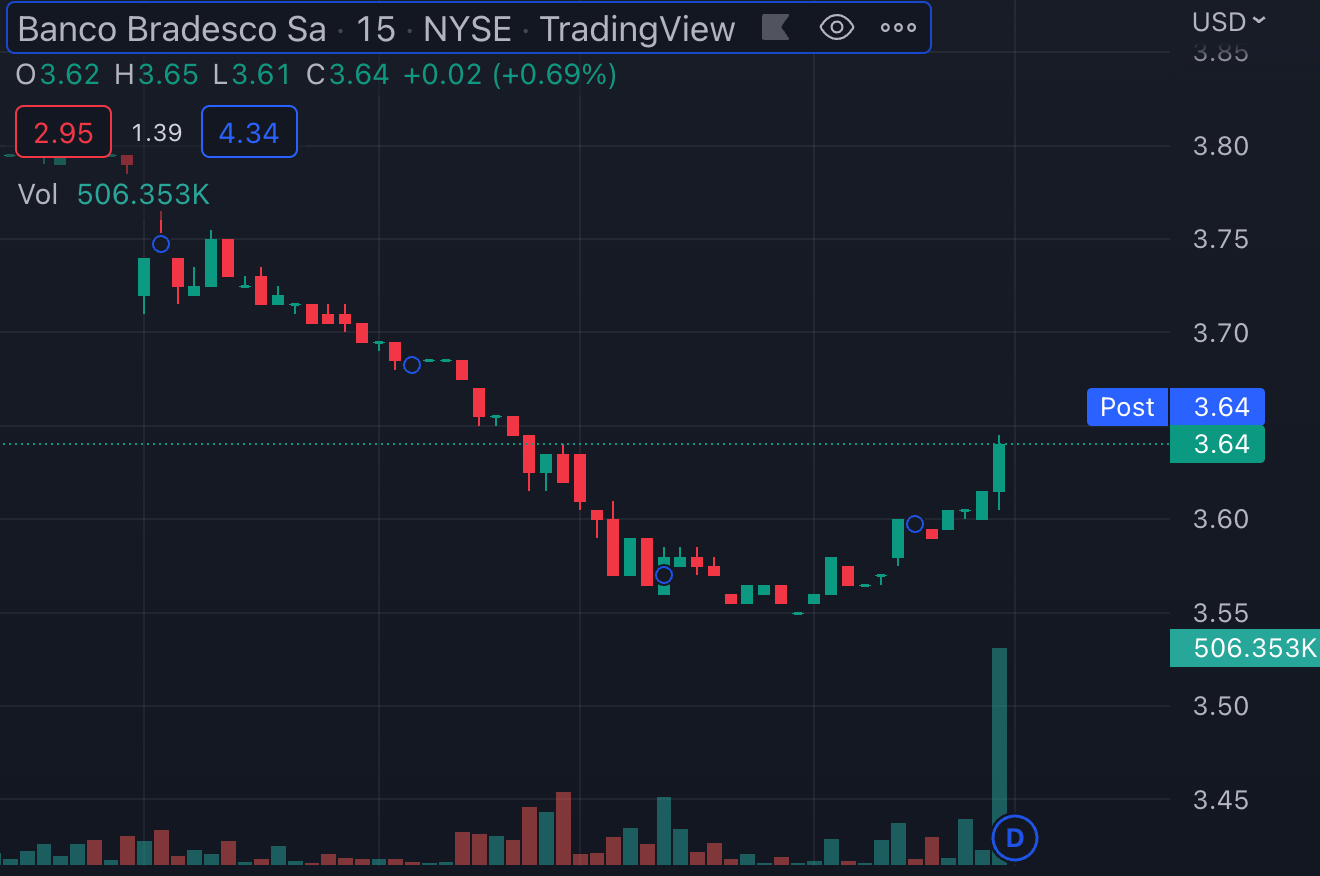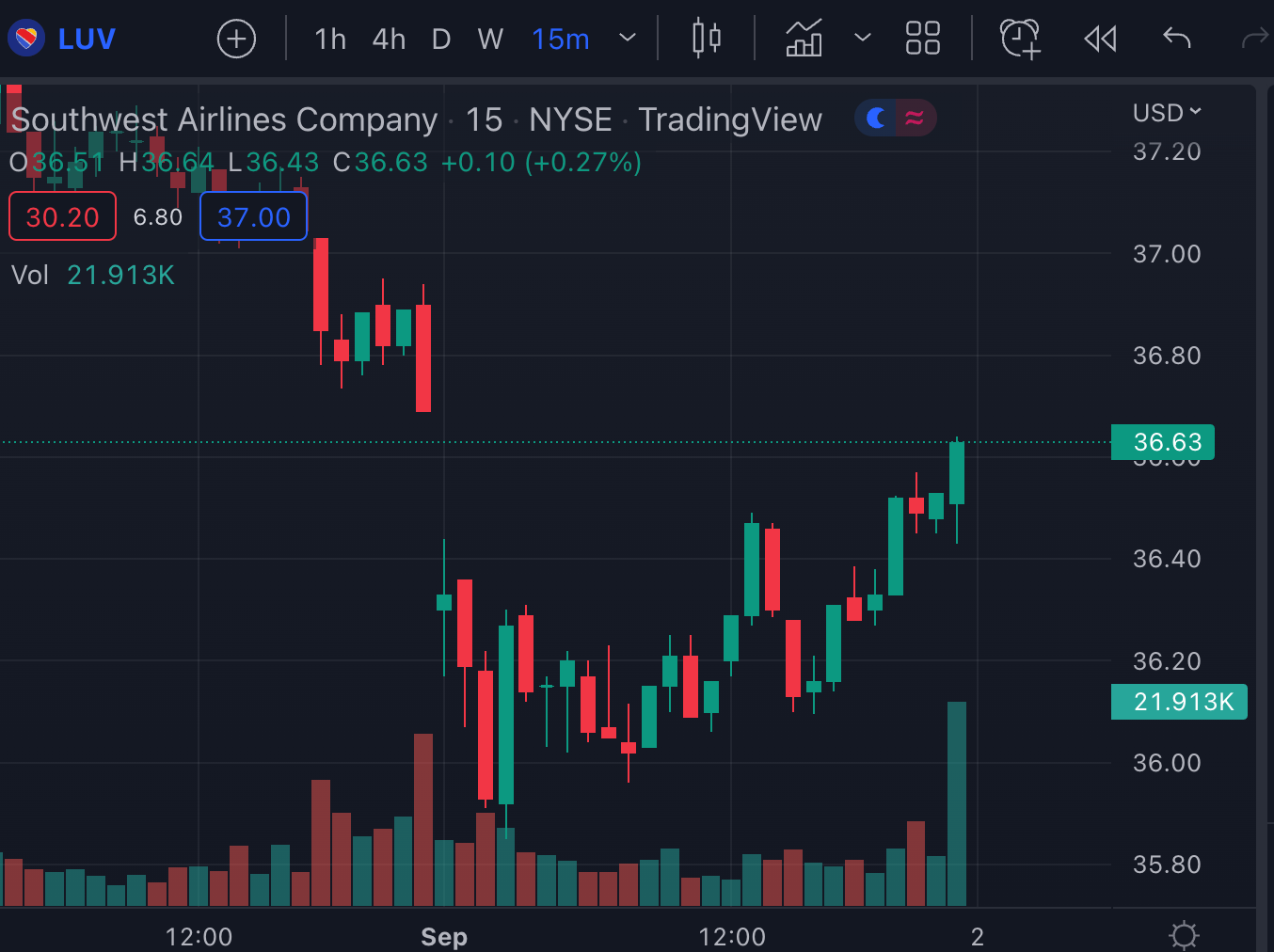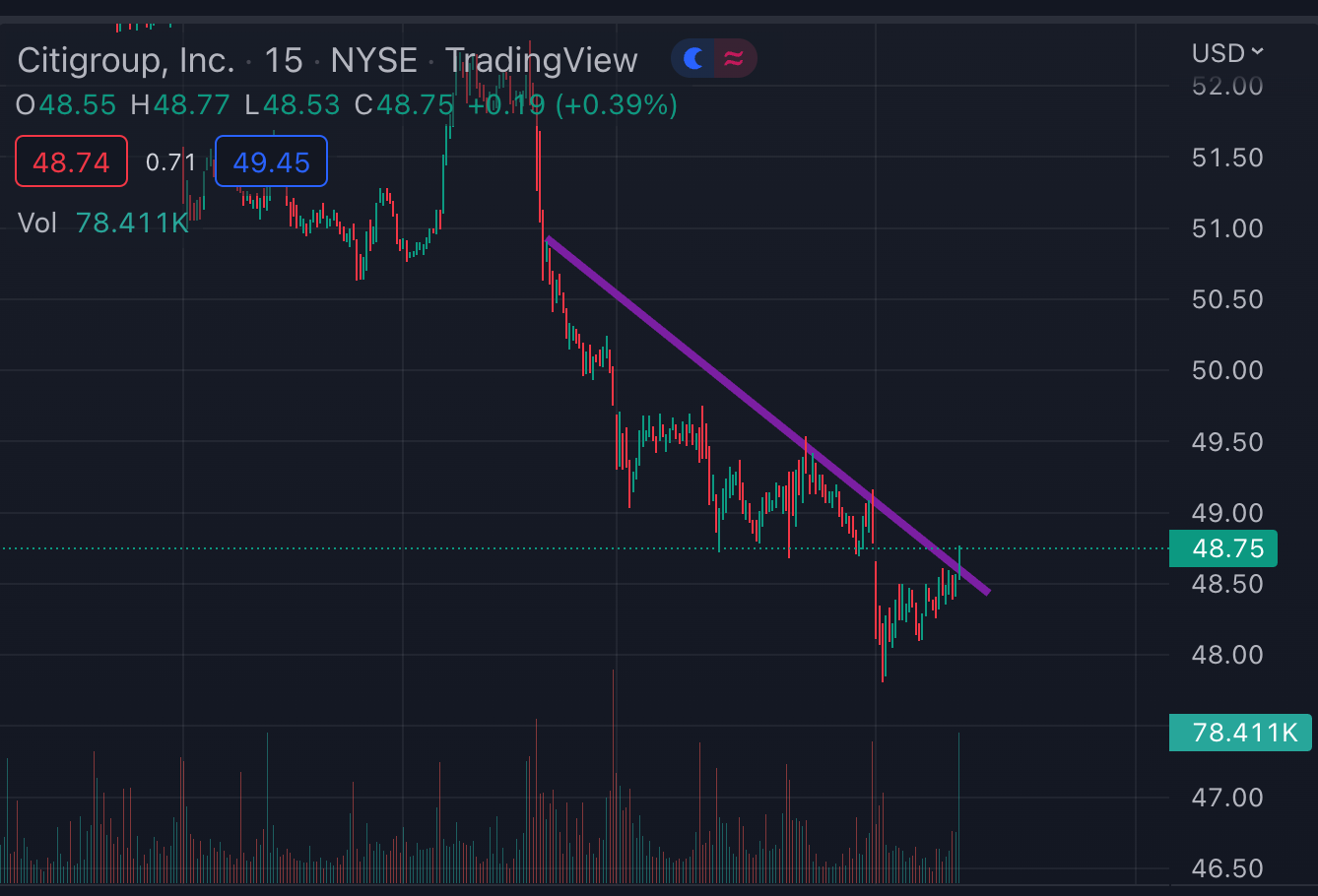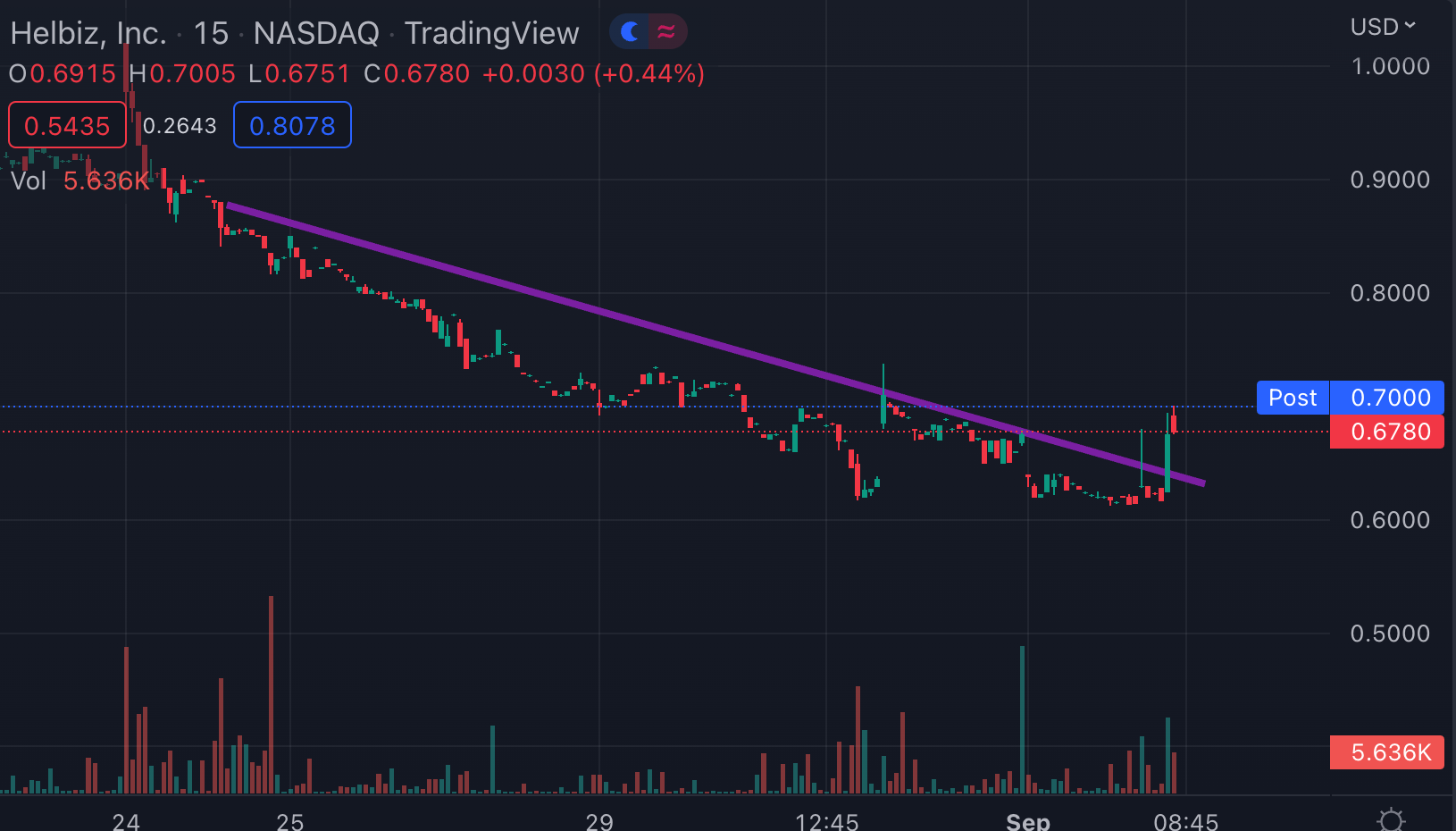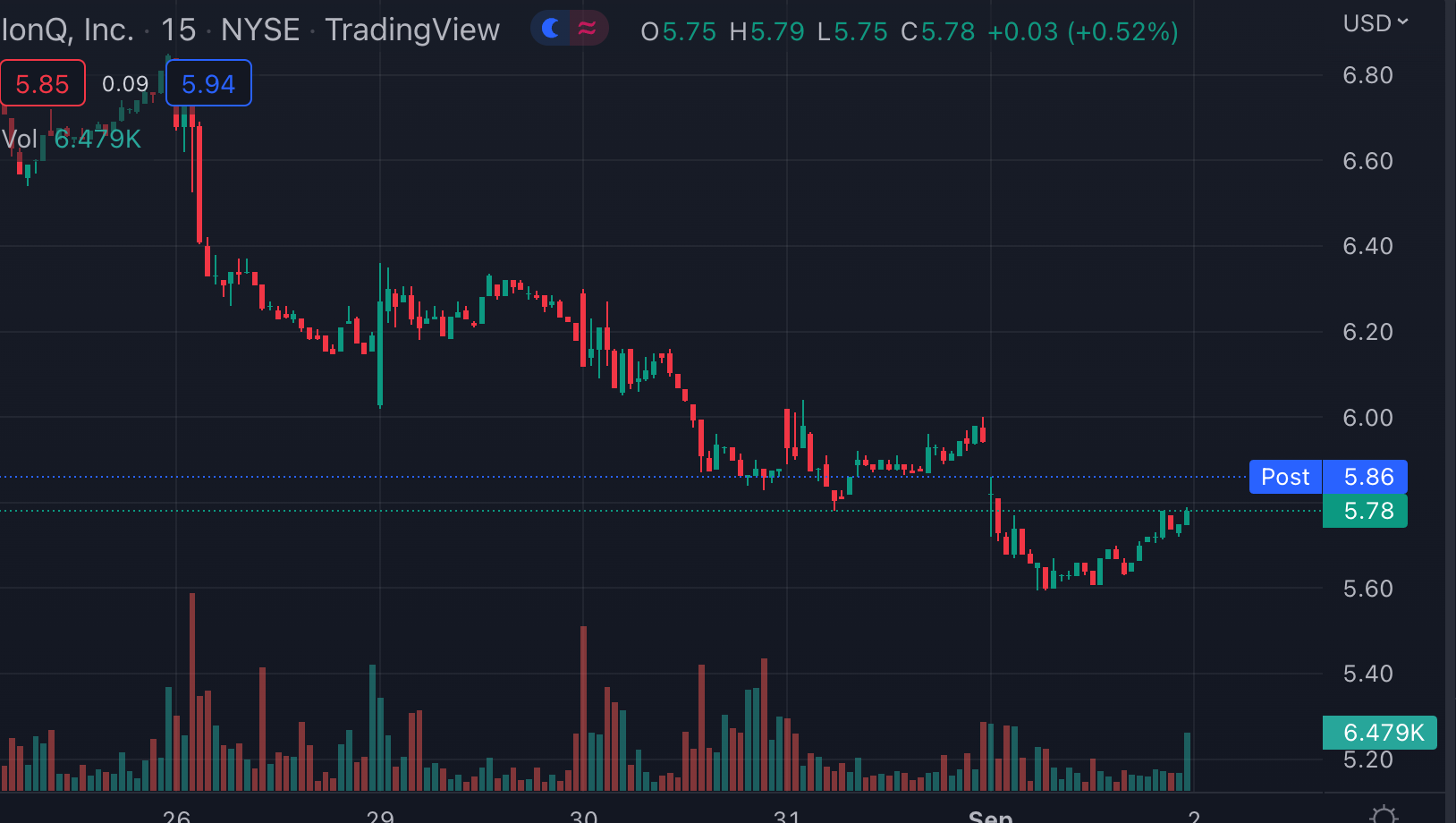 These are just a sample.  You can configure and adjust as needed to fine tune obviously as needed.
This feature is part of MOMO Pro+.  Existing users can upgrade from Accounts page and those of you without MOMO yet, can get started here.
Team @ Mometic