MOMO Pro Settings to Help You Trade Like a Warrior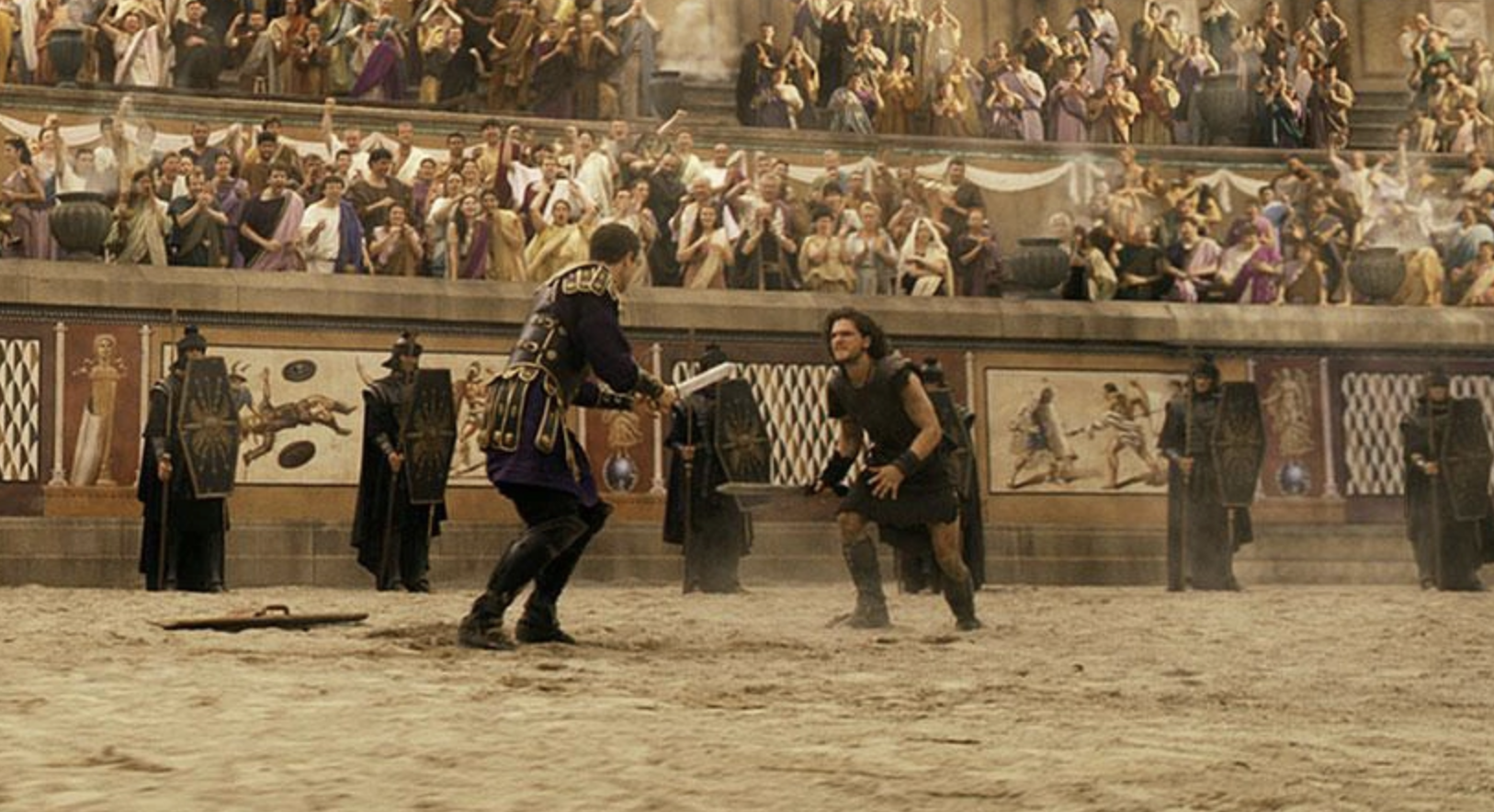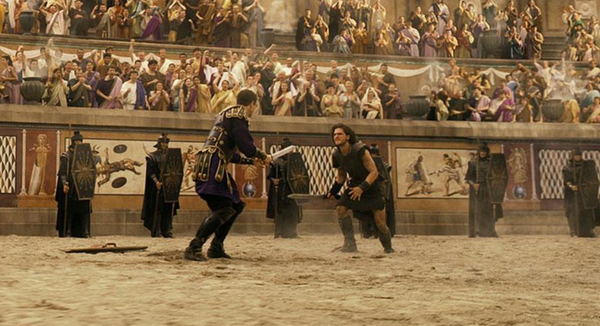 Ross has made himself a bit of spectacle online as a trader.  Despite his notoriety as a businessman, his charming personality and gift for the livestream is undeniable. However, he charges a massive premium to use his services – as in Lous Vitton-type premium.  
As many of you have found yourselves smitten by  Warrior Trading's low-key marketing and training, as many have also asked - Do I need to have Warrior Trading to do what I need?  The answer is no.  Many MOMO Pro traders have said they have copied the settings and are getting great results with MOMO Pro and have been for some time.
We've been hesitant to mention this as we too like Ross (how can you not), but with the frequency we are getting asked our sense is he's charging way more than necessary. We also think we have much more functionality, but that is perhaps left for another conversation.
So we've made a  sample scan for you in MOMO Pro to highlight how to follow the Warrior Trading methodology. For those of you coming from Ross' camp, feel free to include a few other of our attributes to your scans to further enhance.
This is Ross' base criteria for momentum trades:

1 Demand: High relative volume (above avg vol today) (MOMO Value: Uvol)
2 Demand: already up 5%(or down) vs yesterdays close (MOMO value: RelStr)
3 Demand: news event moving the stock higher (MOMO value: News = true)
4 Demand: price range $1-$10 (MOMO value: Last)
5 Supply: Less than 10M shares avail. (MOMO value: float)
So with this knowledge MOMO Pro users have a few ways to incorporate.  And for the record, we don't disagree with this at all - Momentum trading is why MOMO exists in the first place!  
The areas we can apply this strategy to MOMO include:
Stream - Configure to settings to only show corresponding new daily highs or lows
Discovery - Build a filter to scan on the same criteria
Alerts - Set a Conditional alert to be notified of stocks meeting this criteria.
As a basic setup - These settings should get you started.  The setup for Stream and Alerts is similar.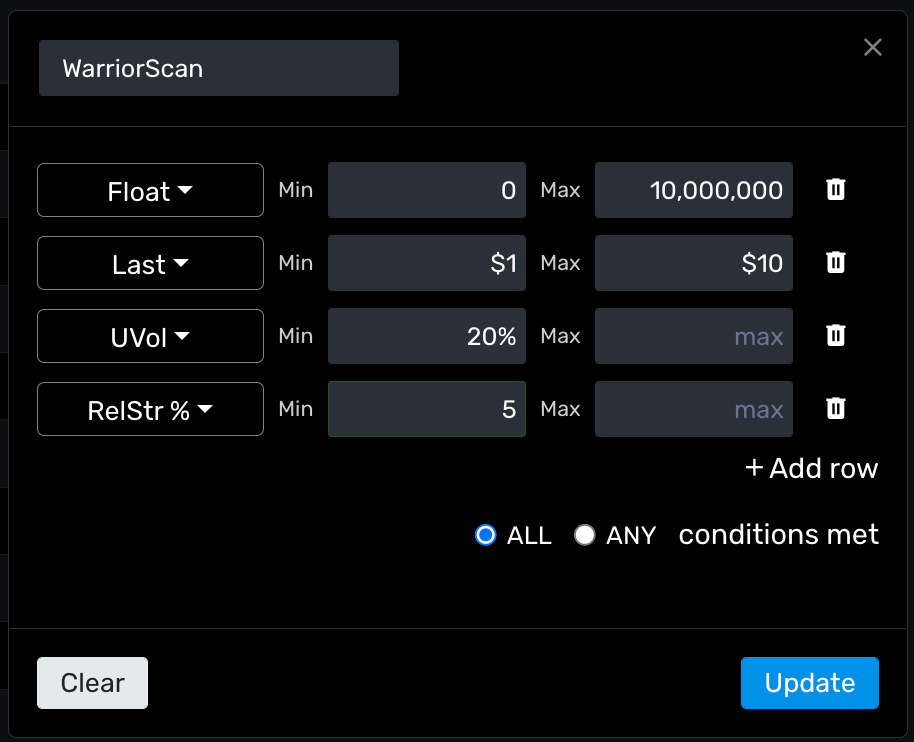 This will show you only stocks with float of 10m or less, a price of $1 to $10 with unusual volume of 20% showing a gain of 5%.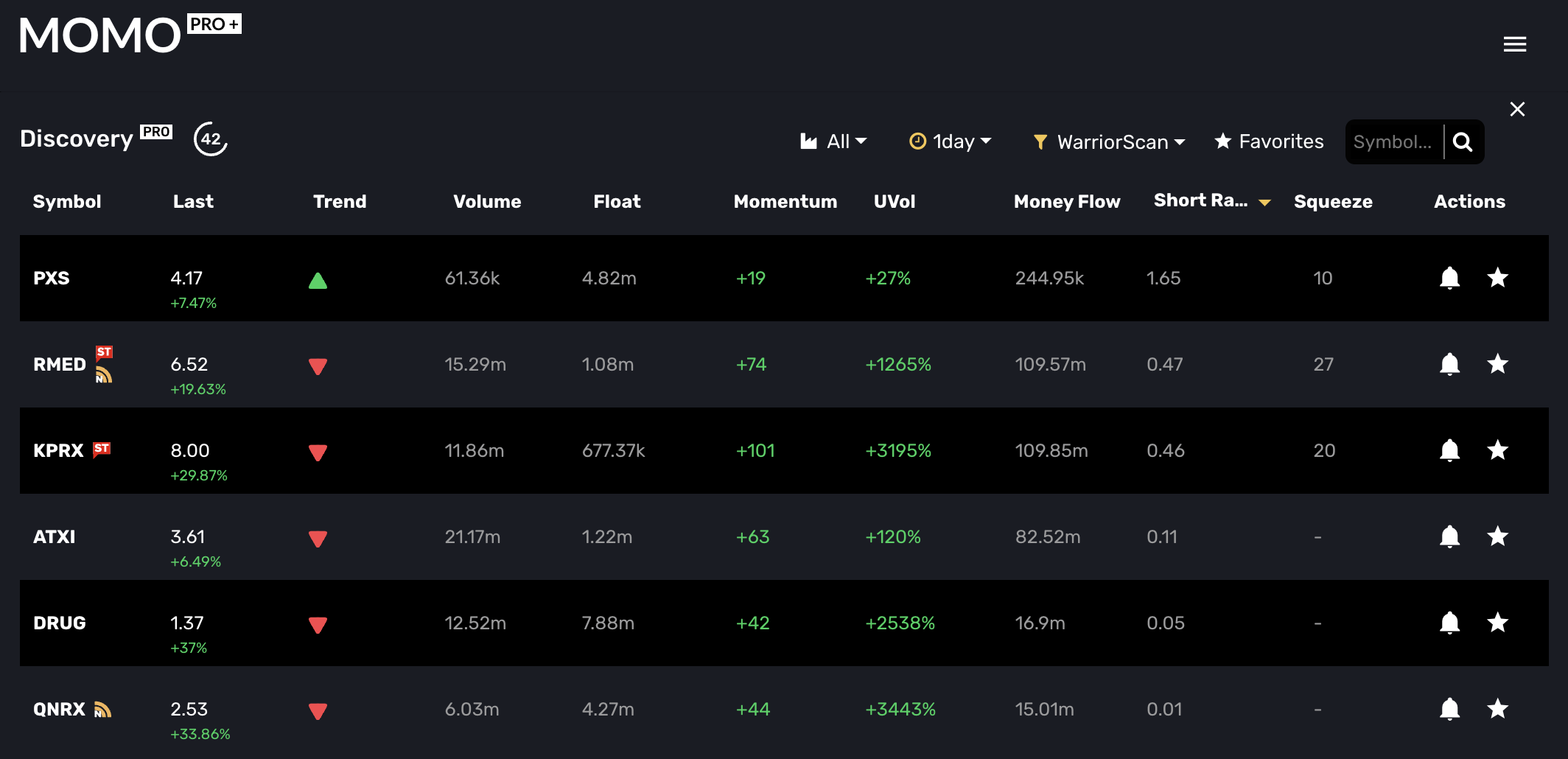 And as you can see - there are some great results.  We can also "walk" the timeframes to better understand the moves.  Alternatively, you can filter by category to further refine.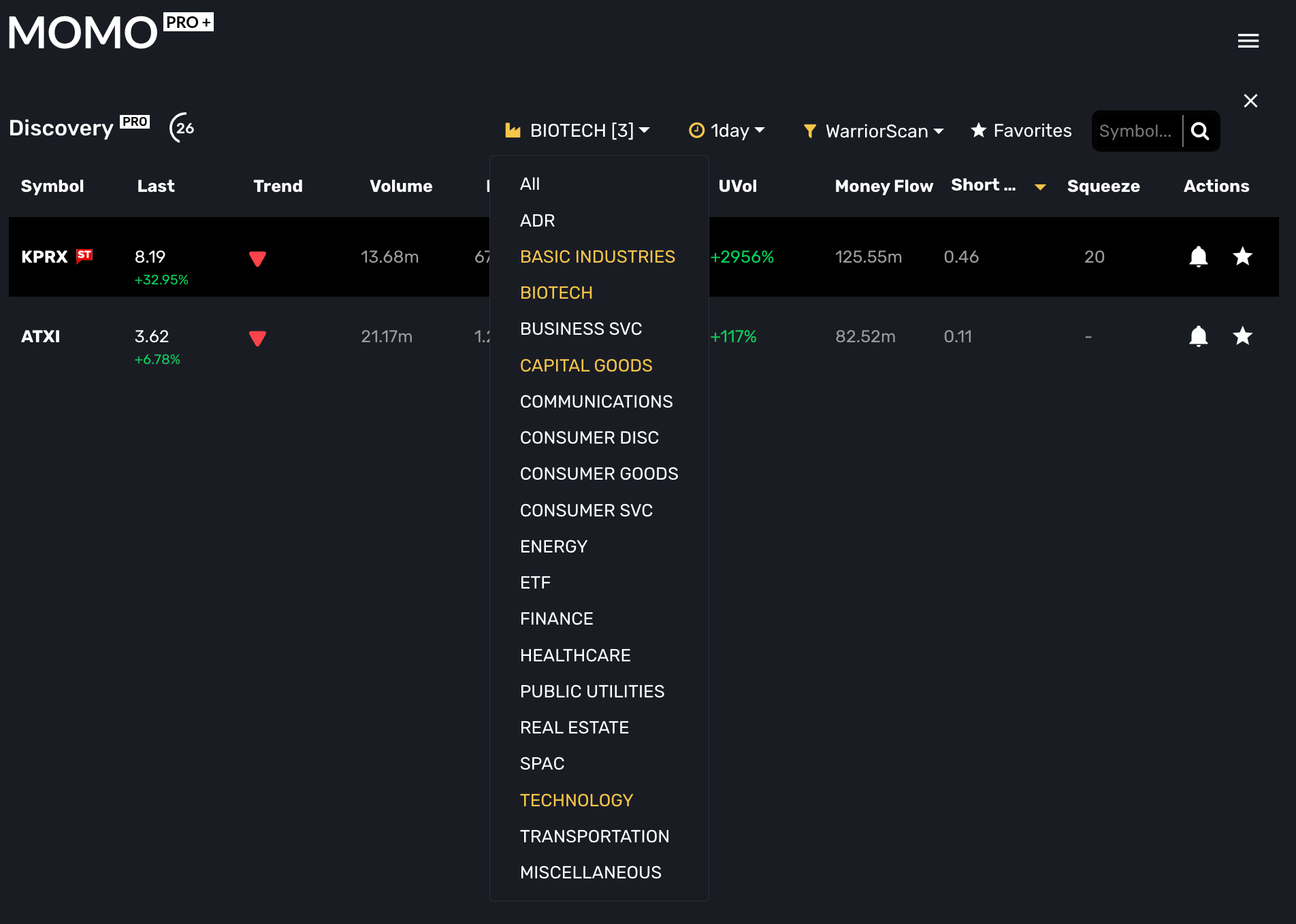 Bonus* - You can use MOMO Pro beyond regular hours.  The tools Ross used were limiting on relative volume (aka unusual volume or we call UVol) in premarket and we do not have that limitation.

On Momentum Trading
As Ross has described, he follows a similar trading strategy to ours - "For momentum day trading strategies I only trade stocks on strong upward or downward trends using the scanners I have configured."  And then goes on to say, "My Surging Up scanners immediately shows me where the highest relative volume in the market is.  I simply review my scanners alerts to identify the strong stocks at any given time of the day."

He states he watches the scanners to look for strong stocks during the day and when he identifies his pattern for continued momentum he makes the decision.  He goes on to state that, "Scanners alone cannot find patterns on charts. This is where the trader must use their skill to justify each trade.".  
We 100% concur.  MOMO was built only to present opportunity via momentum and potential momentum.  News, social interest, macro, and hot themes all play into our decision criteria.  
On Volume
Next he shares how he uses scanners to based on volume.  He says ,  "When I see a stock that has extremely high volume I look to get in on the first or second pull back.  Pull backs should take the form of a Breakout Chart Pattern such as Bull Flags or Flat Tops."  It's unclear if he's talking about unusual volume or volume, but they go hand in hand eitherway.
On Timing
Ross states  that he watches his  Surging up Scanners as configured above that are candidates for the Momentum Trading Strategy early in morning and if not gap and go trade will evolve into a momentum trade due to sympathy (market themes) or technical move.
He states the "The Momentum Trading Strategy can be used from 9:35-4pm and when there is news a it brings a tremendous amount of volume into a stock."  Once identified, the stock is now a "good candidate to trade on the first pull back".
On Patterns
Part of his patterns he pairs with the scanning critria are fairly straight forward.  And include Flags, Wedges, and trending ranges (Rectangles).  His stated patterns he uses are listed below:
Patterns I look for in Up Trends
Momentum Day Trading Strategies Pattern: Rising or Ascending Wedge
Momentum Day Trading Strategies Pattern: Rising Rectangle
Momentum Day Trading Strategies Pattern: Bull Flags
Patterns I look for in Down Trends
Momentum Day Trading Strategies: Falling or Descending Wedge
Momentum Day Trading Strategies : Falling Rectangle
Momentum Day Trading Strategies: Bear Flags
Our Thoughts
All in all his approach is straight forward.  Before we dove into it we figured there was much more to his style and criteria given how much he talks, his coursework, and piles of content on Youtube and such.  But after digging in, its clear cut and actually is very similar to ours.  
Again, we think Ross is a great personality and gives confidence to many new traders - which is important.  But if you boil it down, the soothing talk is something you can walk away with and become your own trader which is the next step in development –  for much less.  
We also have more functionality and algorithms to help you expand your trading horizons.  If currently a "Warrior Trader" and ready to leave the nest, suggest giving us a try.  If considering Ross's Warrior Trading system and found MOMO Pro - perhaps try Ross for a month and gain confidence from his techniques, then port your efforts over to MOMO Pro.
Don't have MOMO Pro+ yet?  Start here!  If you are already using MOMO Pro and a current or former Warrior subscriber, we'd love to hear more feedback.

Team @ Mometic