MOMO for Android 1.1 Available - Now with Price Filtering
After nearly a year of struggling on our old development platform we have been able to make some quick progress on Android and have just released MOMO 1.1 for Android!
While we obviously would like to have this functionality for our iOS users (soon), we are also excited to give our patient #android users the #1 top requested feature - Price Filtering. Yes, Now Android users can filter stocks outside their trade range.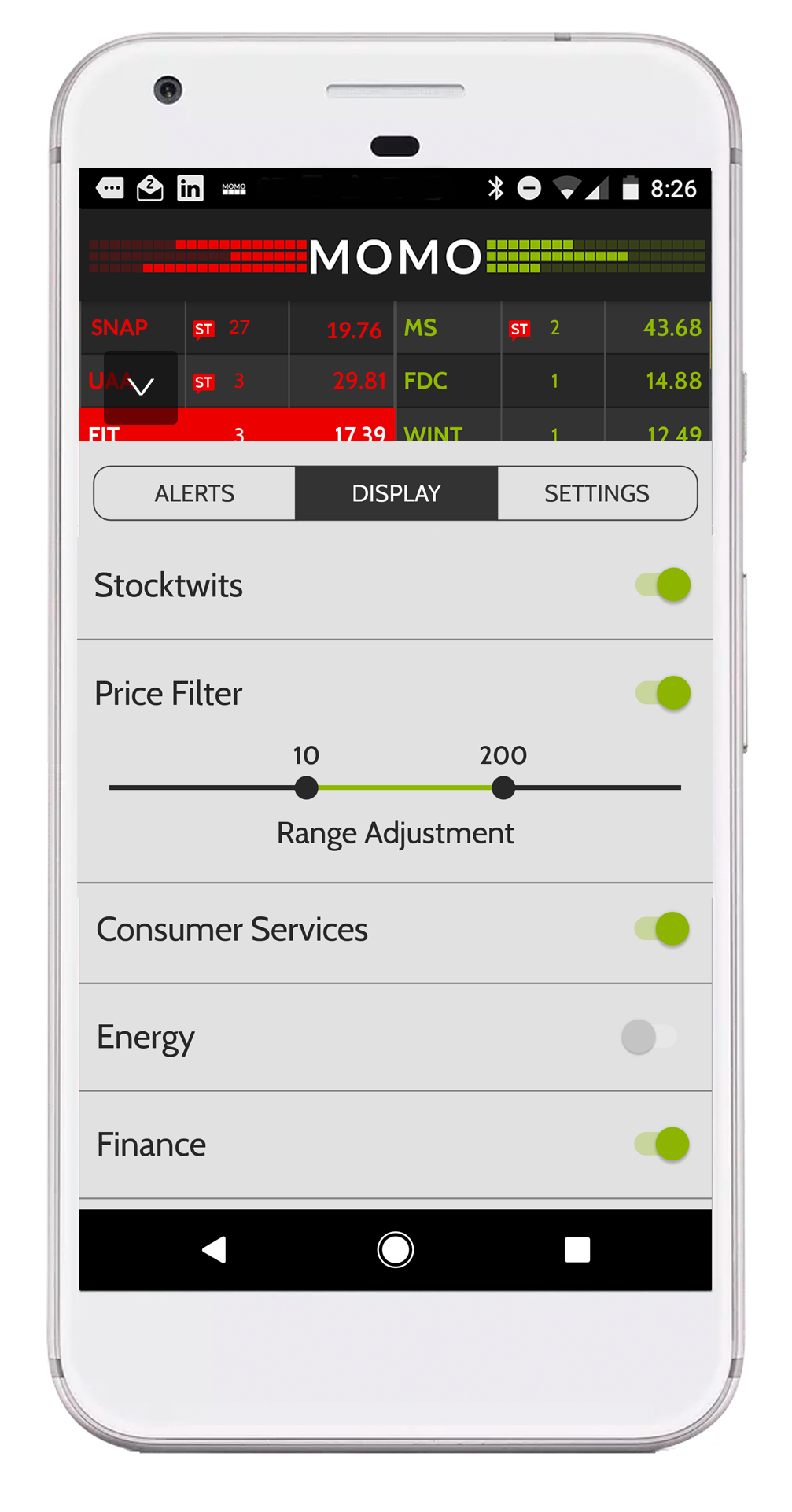 We owe this feature to #iOS subscribers as well - we are working on it and hope to have it fairly quickly.
MOMO v1.1 Android is available from Google Play: https://play.google.com/store/apps/details…