How to Use Discovery Stock Filters
Last week we made a slight adjustment to our Discovery  (Avail in Pro, Pro+) Filtering and thought would be good to review how to use.  First off we built it to support "one off" queries and provide a way to save those filters you frequently access.
By default, Discovery shows everything.  Column sort and Search provide incremental refinement, but most  will want to use Filters to refine to your interests and trading style.  

Selecting the Filter drop down will show our predefined filters and also the "Add New +" link.  The predefined filters are to provide a few examples of what you can do with filtering.  You may delete or edit with the edit (pencil) or delete (trash can) buttons.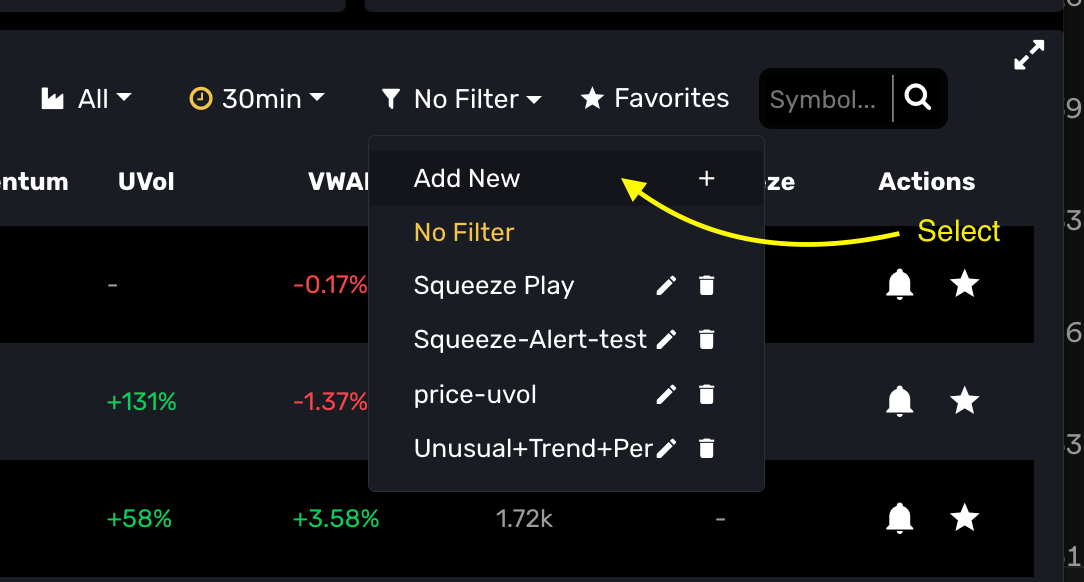 After selecting Add New, the filter builder pop-up will open.   Enter criteria as desired.  
Available options are:
Last:  Price range
Price %: Gain or Loss
VWAPDist: % distance current price is from VWAP
Momentum:  Proprietary value illustrating directional strength
Avg Volume: 30 day historical volume range
UVol: Measure of degree of uniqueness current volume is for timeframe vs. historical 30 periods at same timepoint
Money Flow $: Dollars traded per timeframe (current volume * VWAP price)
Money Flow %: Percent change in Money Flow
Trend: Current trend state (buy or sell) - not to be confused with the additional option within Conditional alerts which allow events via change from buy to sell or sell to buy.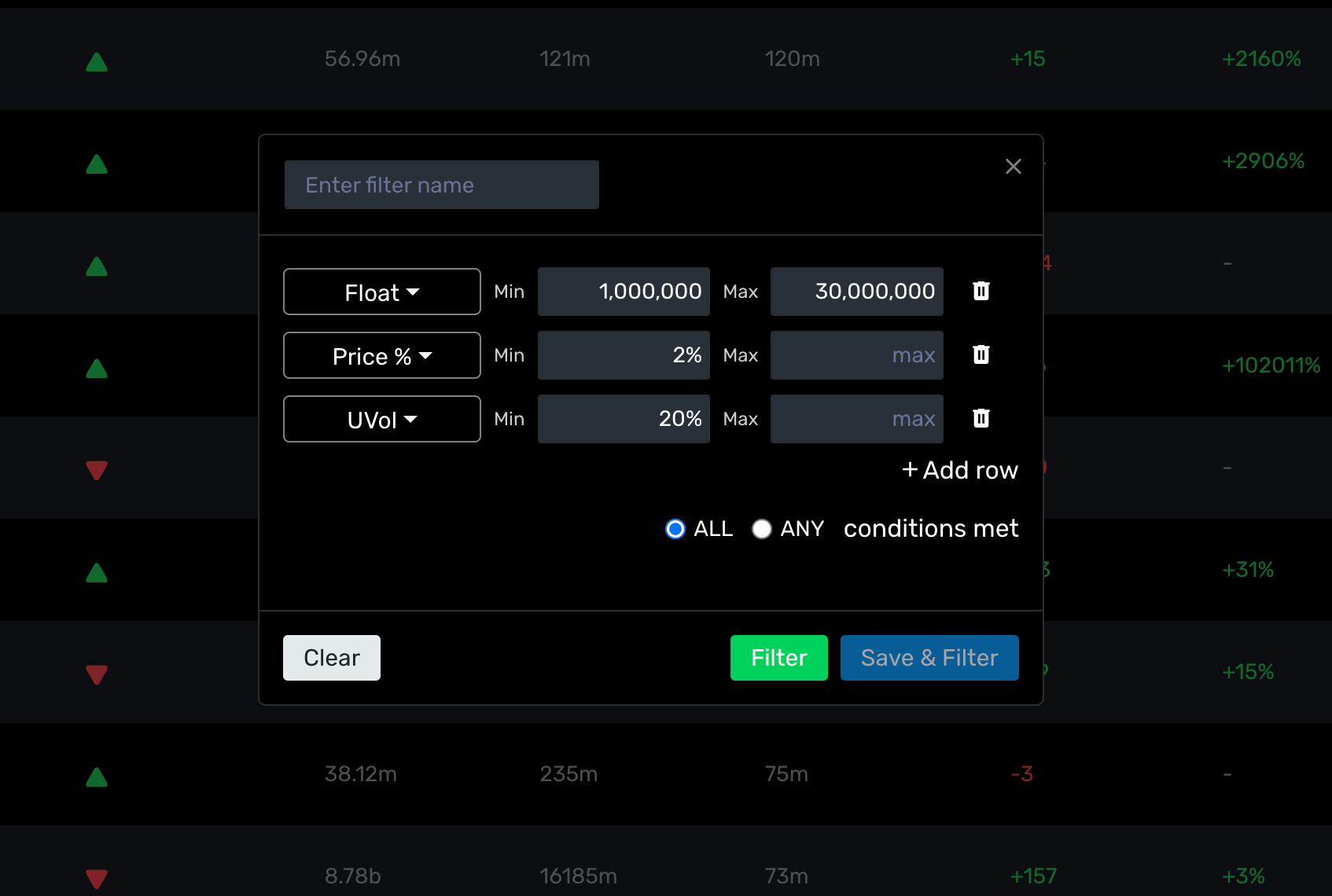 At this point you may create a temporary filter by simply clicking filter.  MOMO will assign a temp identifier to store your values.

If you prefer, you may enter a name and click "Save & Filter" as shown below and MOMO will quickly save your filtered settings and return you to the filtered view.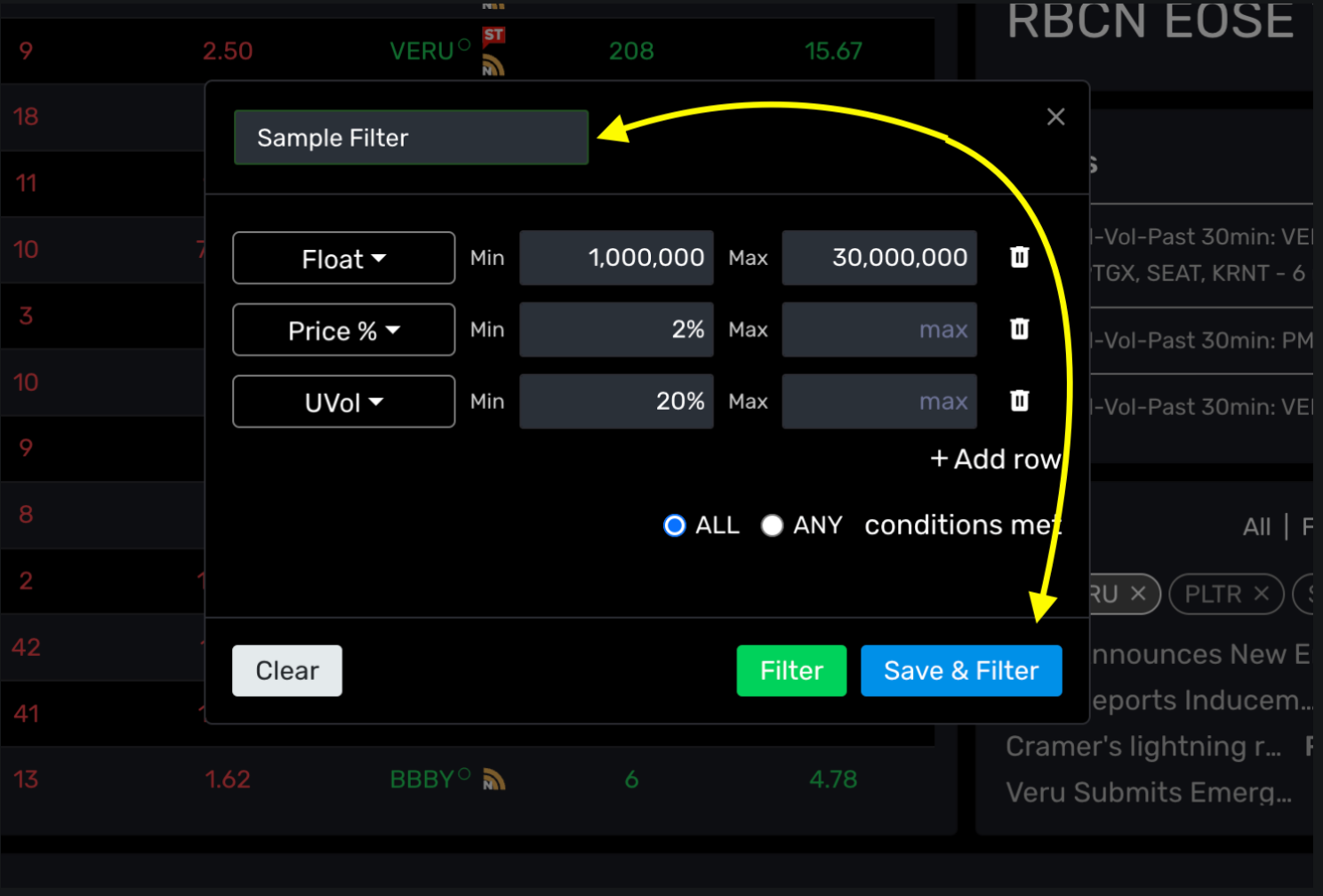 You may select, edit or delete your newly created Filter at any time in the drop down.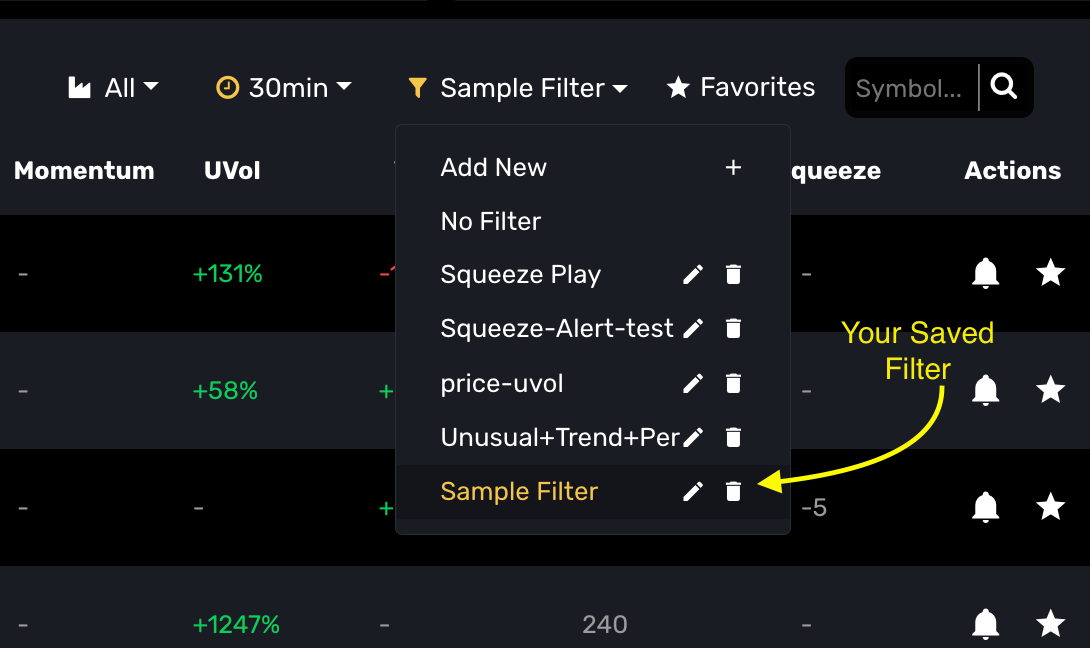 Thats' it!  You are now fully versed in how to create filters in Discovery.
//Profit from Momentum