Activate iOS Sharing Extensions to Quickly Share with StockTwits
StockTwits recently enabled an iOS feature that lets users share content as easily as sending an iMessage or posting to Facebook. This works great with MOMO since you can now post real-time stock prices directly to your StockTwits.
There are a few simple steps to add StockTwits to the sharing menu:
First, to have StockTwits shown in iOS sharing like the screenshot below, you have to enable the sharing feature. To get to this screen from MOMO, tap on one of the stocks in the MOMO stream and tap the sharing icon in the middle.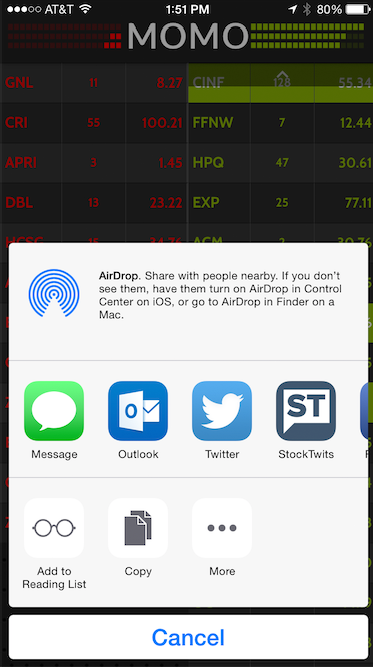 After you get to this screen, simply scroll right on all the sharing icons and a "More" Option will be displayed.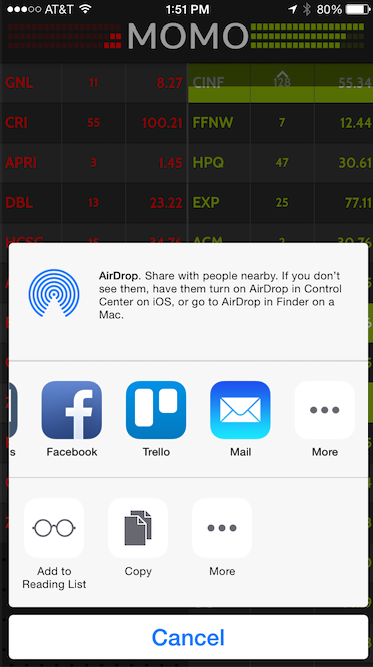 After tapping "More" you will see StockTwits as an available activity. Enable it here and StockTwits will be made available from iOS Sharing as shown above. (The StockTwits app must be installed.)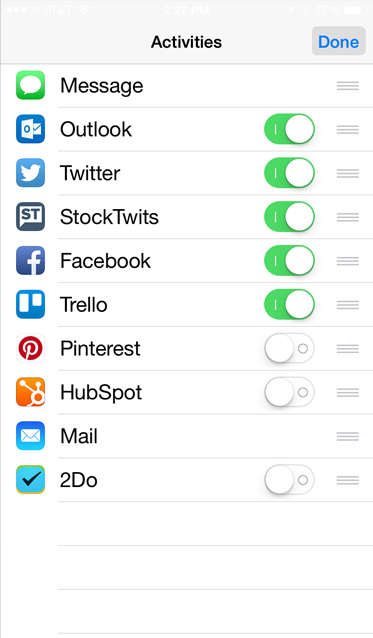 Now whenever you see a stock worth sharing with your StockTwits followers, simply tap the stock cell in MOMO and then the middle sharing icon to share your discovery with StockTwits!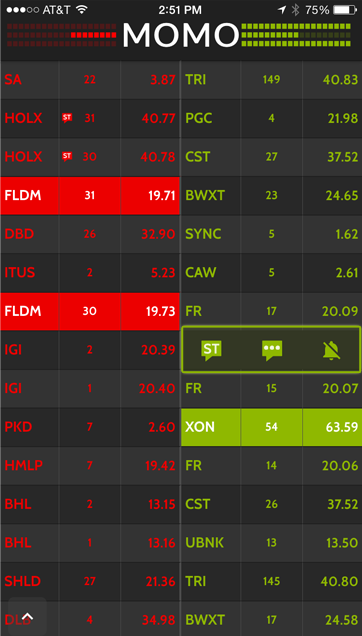 Either use the default text which MOMO provides or edit to say whatever you want. Once satisfied, post your message, and it will be immediately shared on StockTwits.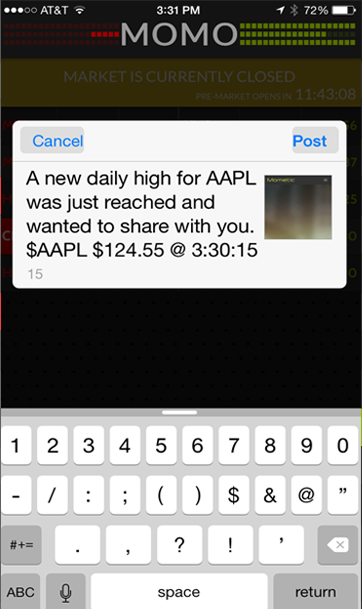 Still need to upgrade MOMO for iOS 9?
Get it here: MOMO in the App Store