Watchlist for Week of July 18th
Markets started to show signs of life again last week, though whether this is a longer rally to mark the end of this bear market or another relief rally remains to be seen.

Either way, we have some great set ups heading into next week.
Looking through Discovery screener  (part of MOMO Pro and +) on the daily timeframe to find my favorite stocks to swing going into a new trading week, there are a few gems that I'll be keeping on top watch:
LNTH (Lantheus Holdings Inc)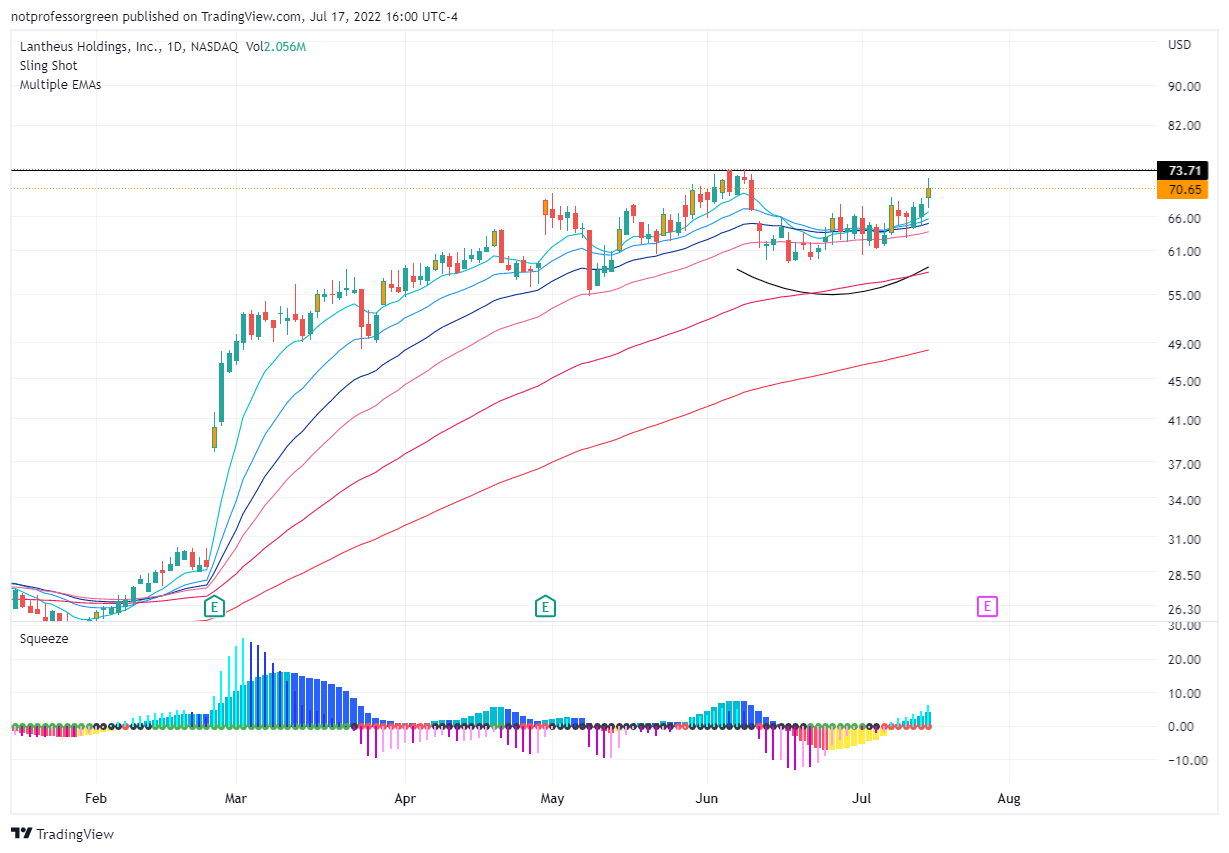 Lantheus has held up incredibly well during a tough bear market for most stocks, more recently forming a nice base that is gathering momentum for a possible retest of ATHs. Note the earnings date coming up of July 27th. It has reclaimed all key moving averages and has a bullish slingshot bar on Friday's close, with squeeze moving to positive (+7 on Discovery) and momentum at +77. The safer entry would be $73.81, but I'll use MOMO to time an entry on Monday.
VRRM (Verra Mobility Corporation)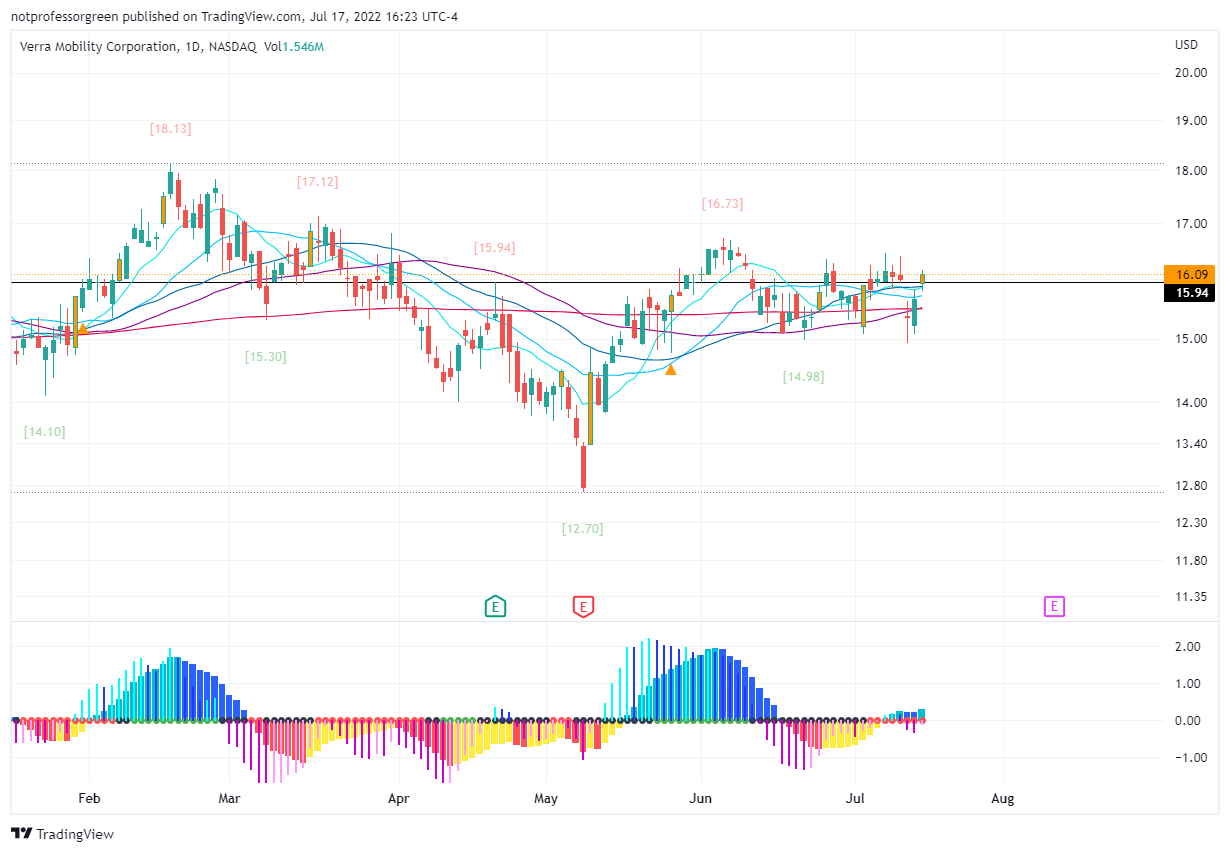 This looks to be setting up for a nice move in the next few days; momentum and squeeze are moving into positive territory (+12 & +8 respectively on MOMO) and a very bullish close over the $15.94 pivot. I'm looking for an entry close to that pivot for a move to $16.73 (or higher) for a short swing, but again will use MOMO to time an optimal entry next week
EQC (Equity)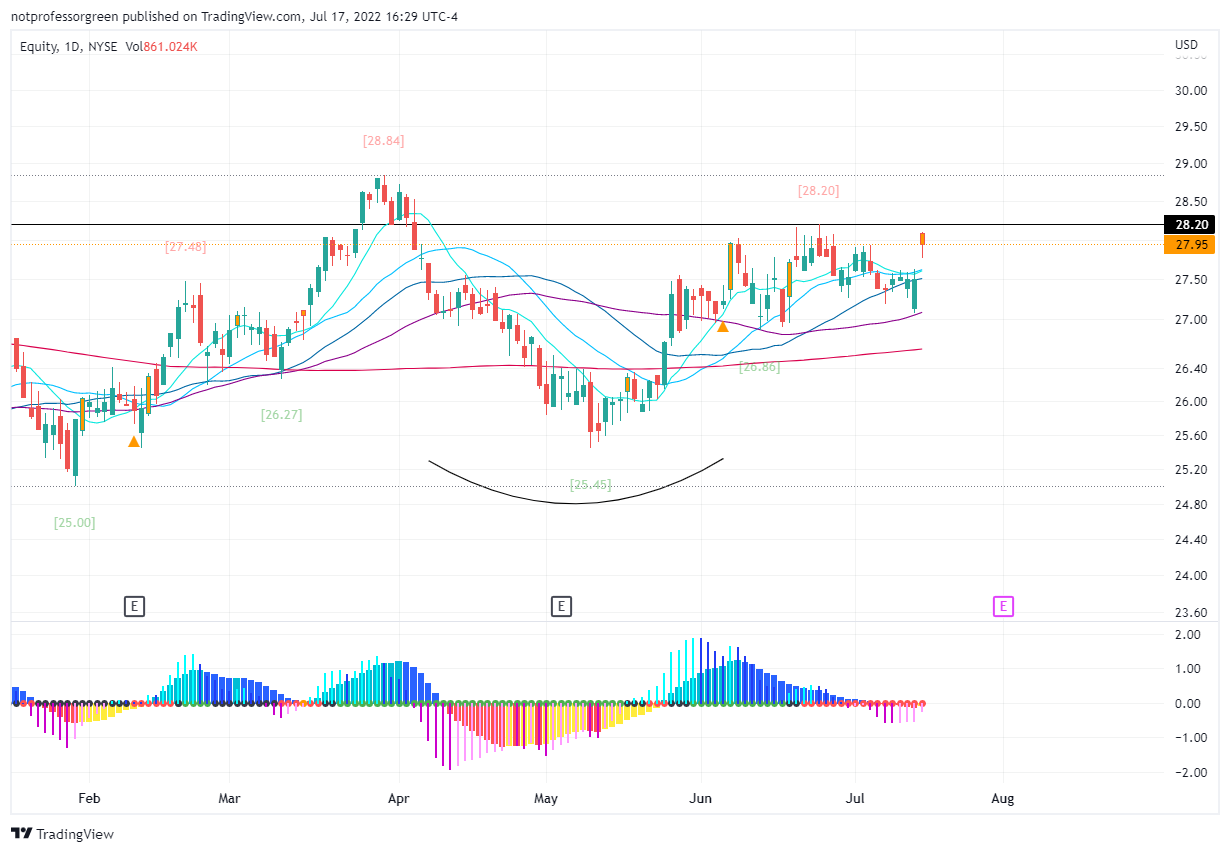 EQC has been consolidating aroud the $27 mark for a while now, but closed with a slingshot bar after a decent gap up on Friday. Squeeze direction looks to be moving to positive and this looks like it wants to retest the $28.20 pivot. Momentum is +4 on MOMO, so this could still be early in a next leg up move.
There are some other tickers I'll be watching this week too:
AERC, SQM, DIOD and ATKR
It's also worth noting that the chips bill is due to be voted on next week, possibly as early as Tuesday. So I'll also be keeping an eye on MOMO for AMD, NVDA, SOXL, TSM and MU for potential day trades (or shorter swings)
Running these scans and checking the charts took me 30 minutes, and I have some excellent set ups heading into the week. Usually I scan hundreds of charts and finding quality set ups can take 3-4 hours - I'm finding the Discovery Pro tool on MOMO is getting me better set ups in less time, so I'd definitely consider upgrading or signing up today if you haven't already!
Happy trading everyone!