Quick Squeeze Scan Comparison (informal part 2)
Looks like our Squeeze indicator is even doing a better job than TradingView's builtin squeeze studies.  For those of you who have used a Squeeze indicator (TTM Squeeze being the most popular), you know there is a fine balance in the calculation between managing the false signals and being sensitive enough not to miss breakouts.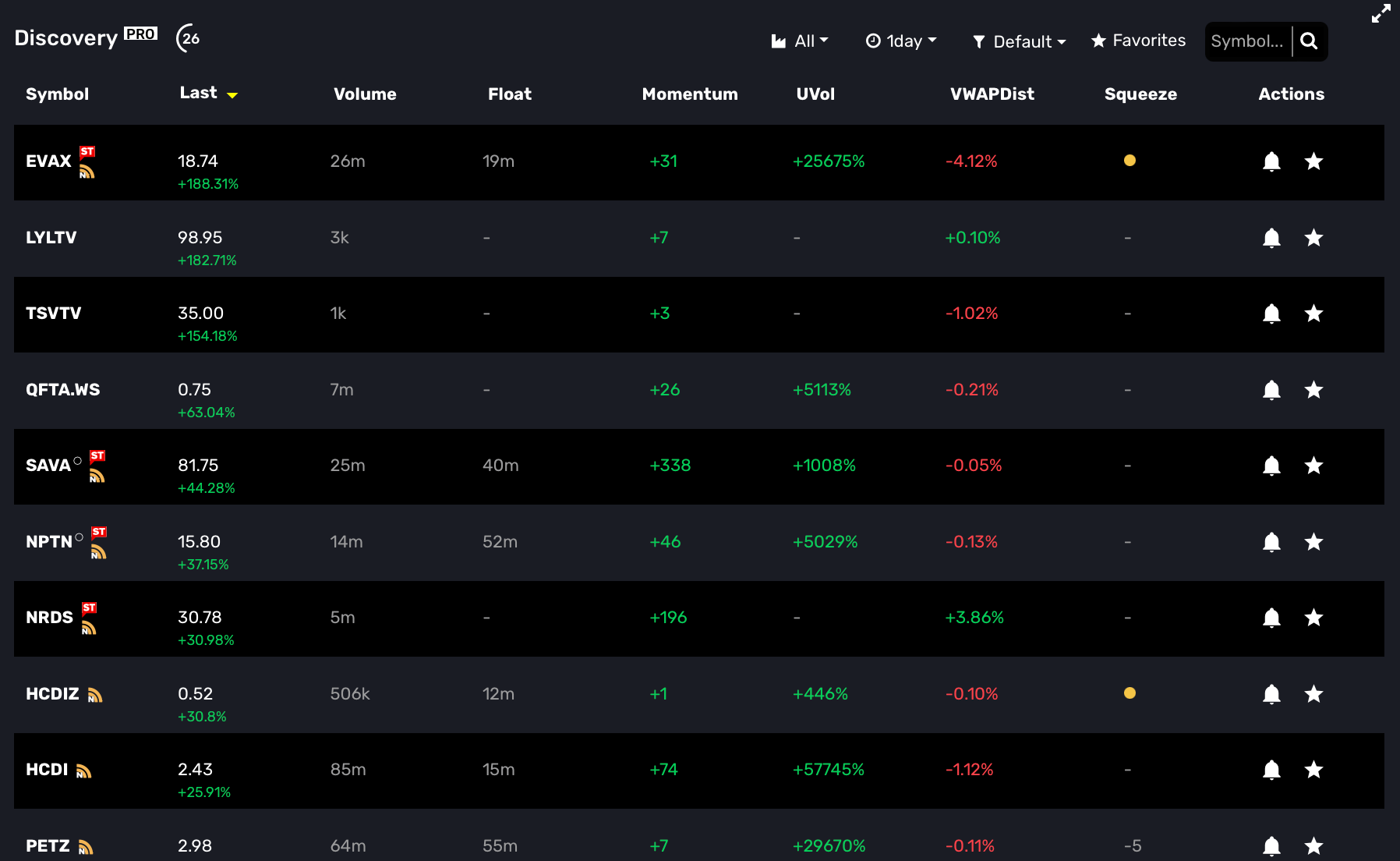 We have been testing our signalling for over a month and think we have set the benchmark and have one of the best Squeeze indicators made - even paying attention to subscriber based short squeeze reports and have been spot on.  
For a quick test and illustration are the above Squeeze symbols when entered in tradingview's charts.  (Note - this type of after the fact comparison isn't suggested way to trade squeeze, but a good way to show sentitivity of algo. Please see other blog posts to review full functionality.)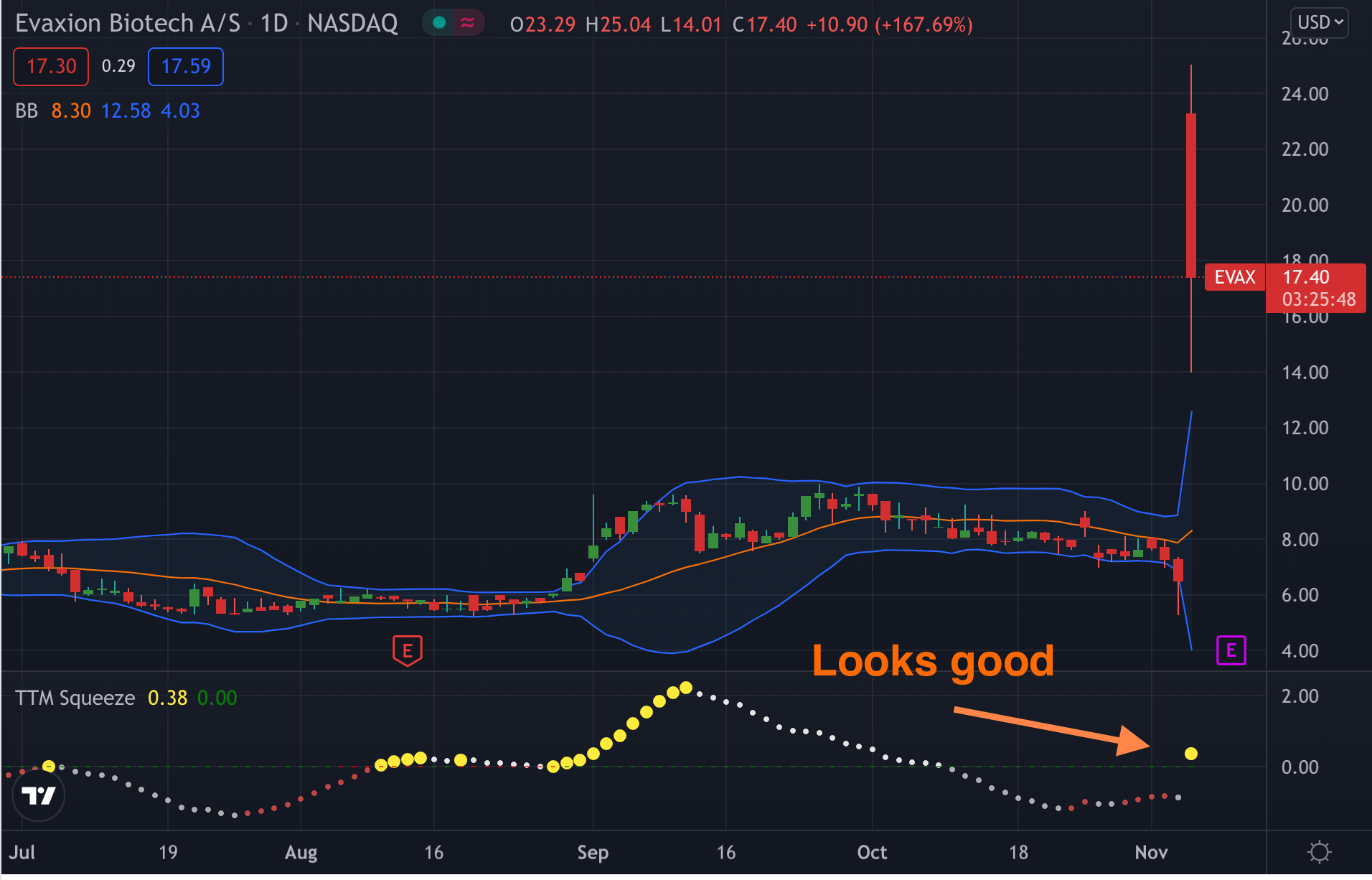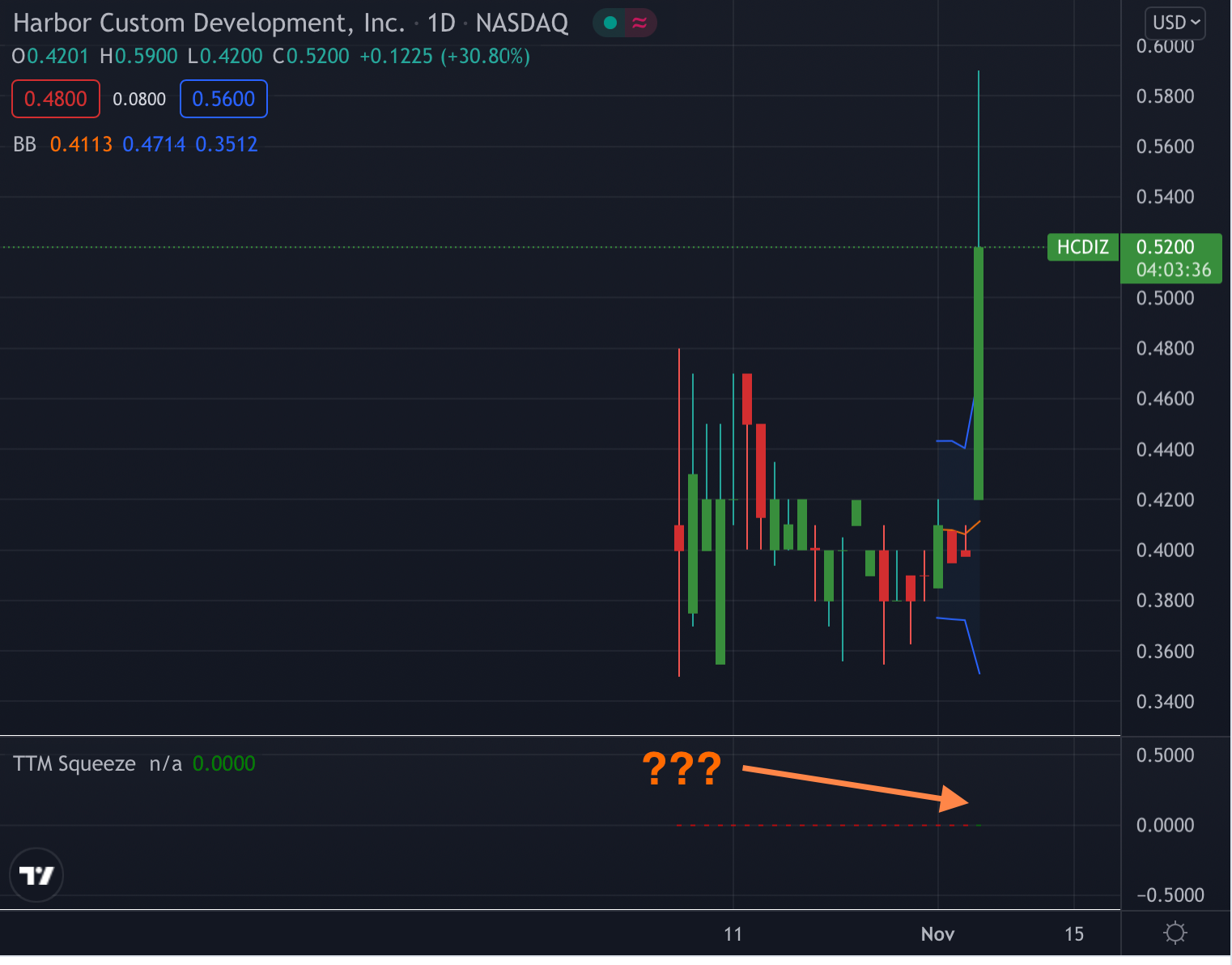 As you can see above HCDIZ is not being reported.  This can partly be attributed to symbol being recently listed and variance in algo, but its clearly in a multi-day squeeze and are glad to see MOMO Squeeze shows this move.
It's important to know - we took Squeeze scanning one step further than most - MOMO Squeeze supports all of our timeframes from 15min to monthly.  Many squeeze algortithms are only applied on daily basis.  
Given our squeeze scan algo is based off 4 different calculations (ATR, Keltner, Bollinger, SMA) we can't promise never to have some noise - all squeeze indicators do, but we think you will agree this is special - particularly since you can view all squeezes on one page versus having to load charts on each AND also create custom filters (e.g. Unusual >  30% and also Squeeze = True) to highlight those most primed to break.
This has been biggest feature enhancement since we released MOMO Pro over a year ago, we hope you enjoy and profit!  
Sign up or learn more about MOMO Pro at Mometic.com

Team @ Mometic