Scanning for Volatility with ATR
Finding your perfect momentum setup is only good if the stock is predisposed to actually move. ATR scanning adds that dimension to MOMO Pro+.  
As a refresher, ATR - Average True Range is a basic indication of  price movement over time. We've taken ATR and converted to ATR% which is simply taking ATR and dividing by current price and multiplying by 100.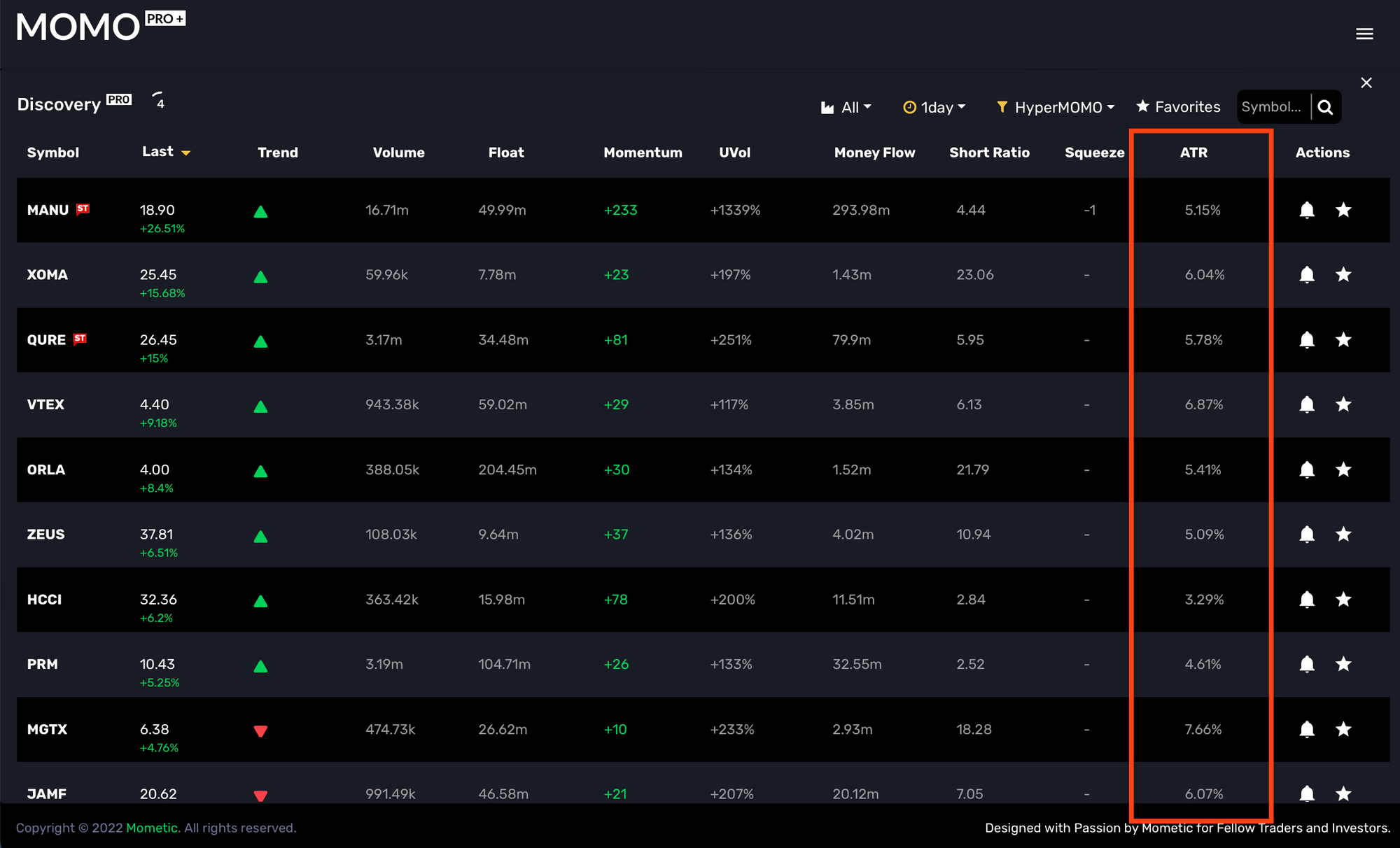 What ATR% offers is a clearer relative picture of volatility relative to peers.  A $5 ATR for a $20 stock is dramatically different than a $5 ATR for a $100 stock.  Expressed as a percent you can sort and filter ATR on a relative basis.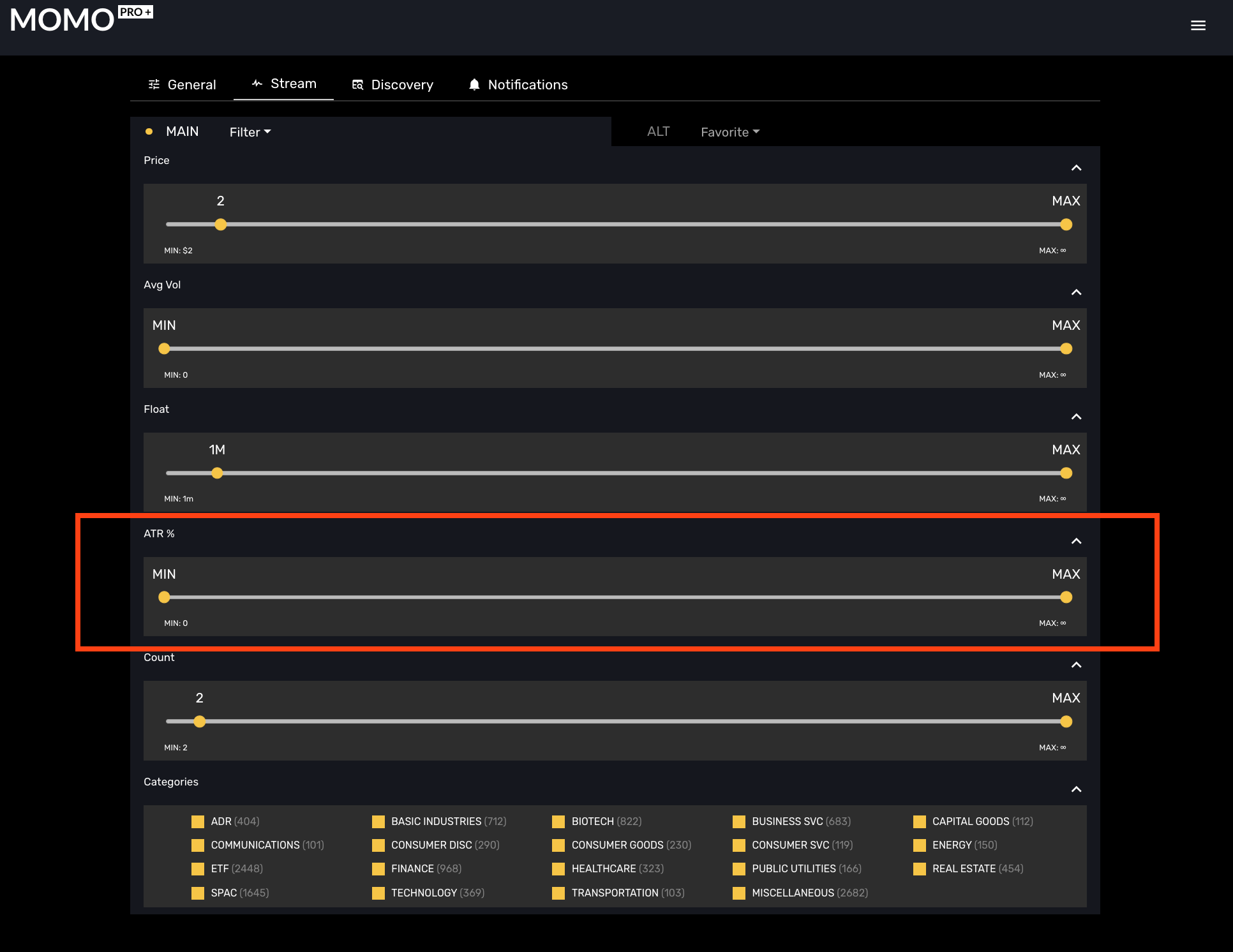 ATR is available to all MOMO Pro+ users and an available filter in Stream, Discovery as well as a Conditional notification.  Add in ATR% as a filter or Condition to better uncover likely movers, but be weary of missing stocks when using too many filters.
More about our ATR Indicator

We chose to use EMA for weighting with 20 timepoints.  We feel this provides good responsiveness for capturing recent momentum while balancing with historic movement.  Refer to ATR timeframes and smoothing to  compare  common Average True Range configurations and impact to weightings.
Don't have MOMO Pro+ yet?  Start here!  Already using MOMO Pro and want to upgrade to Pro+ to get ATR% – in MOMO, go to settings > accounts > plans.
Team @ Mometic