Realtime 1min/5min Volume Spike Scanning with MOMO Flow!
Volume spikes are something traders have been asking about for some time. We didn't have a great way to implement so we built a new component - MOMO Flow!

MOMO Flow gives traders the absolute fastest way to identify any volume spikes. MOMO Flow uses per second trade data to find spikes relative to 1 min or 5 min timeframes. To dig in a bit more, we have the ability to print at the time of last trade whether the volume is anomalous or unusual. Where in most systems, the analysis is made on per minute or per 5 minute close, we can make the determination immediately. The benefit of this is significant as you can quickly act within that 1 or 5 min time frame before others.

We also took a new approach in the UI. We wanted to be able to let professional traders to be able to use this on top of their brokerage platforms in a compact, ticker-like way.


Of course, you MOMO Flow can be docked with the other components or detached and resized as desired.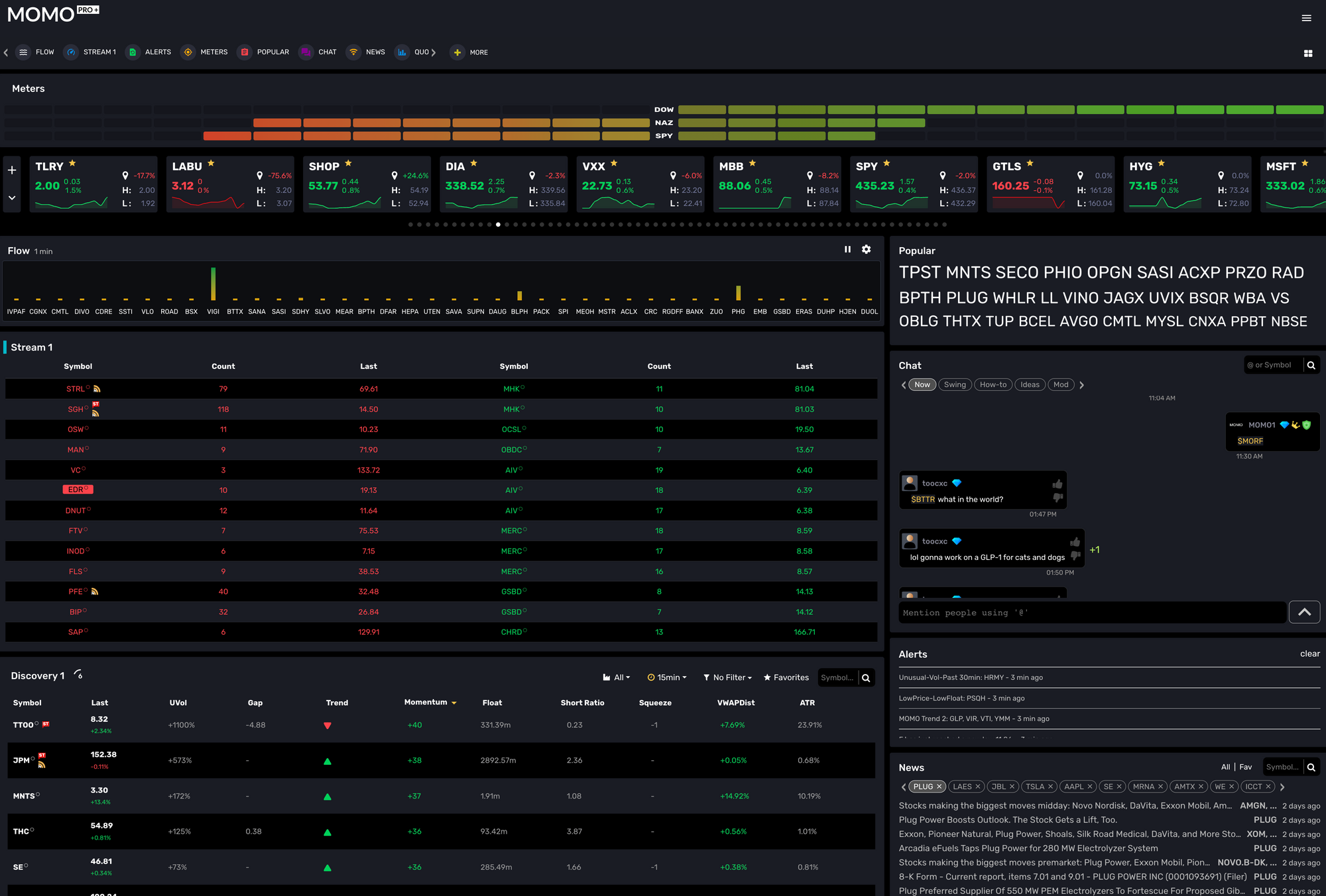 But enough of about the layout.. Let's talk about MOMO Flow's capabilities:
Realtime z-scoring statistical analysis. Includes darkpool volume for full view market volume.
Per second analysis - As mentioned, identify trade spikes from institutions or planned meme "attacks' or breakouts before waiting for 1min or 5 min close.
Symbol Quicklook capability - Mouseover any symbol for quick company identification
Play/Pause for instances you need more time to review movers.
Prints show in realtime if 1 trade pierces statistical levels vs. waiting for timeframe to close.
Adjustable settings for 1min/5min volume requirements and daily volume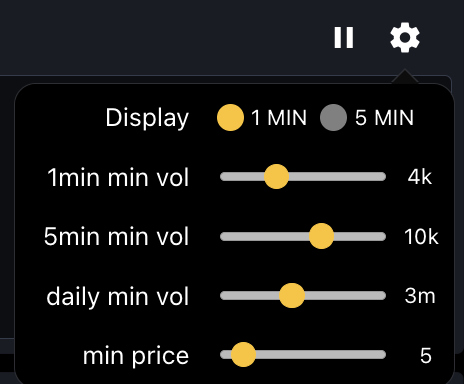 MOMO Flow is available immediately for MOMO Pro+ plan. Don't have MOMO Pro yet? Get started here.

Team @ Mometic