Now available: Integrated Stock News Stream
News and stock breakouts have very tight relationship.  We argue that price is the truth in terms of market perception to any event, but we always want to know what is driving the price action - so we have added real-time News!  
We are incredible excited to have this available. It has been part of the vision for a couple of years and the functionality is pretty amazing.  We have a few tweaks we will be making, but we think you will agree that the integration and actionable visibility you get is unlike anything available whether from an brokerage platform or another stock tool.
Here are the features!
Integrated news indicator:   If news has been reported during your specified window we show a News icon next to the symbol for both Stream and Discovery views.  This lets you quickly associate breakouts to any news event.

Configure the notification icon timeframe in Settings.  Setting for 4 hours will only display the News icon for any news in past 4 hours.

Auto-load related News.  Click on any symbol to load recent news.  MOMO will keep a history of recent news items for future reference.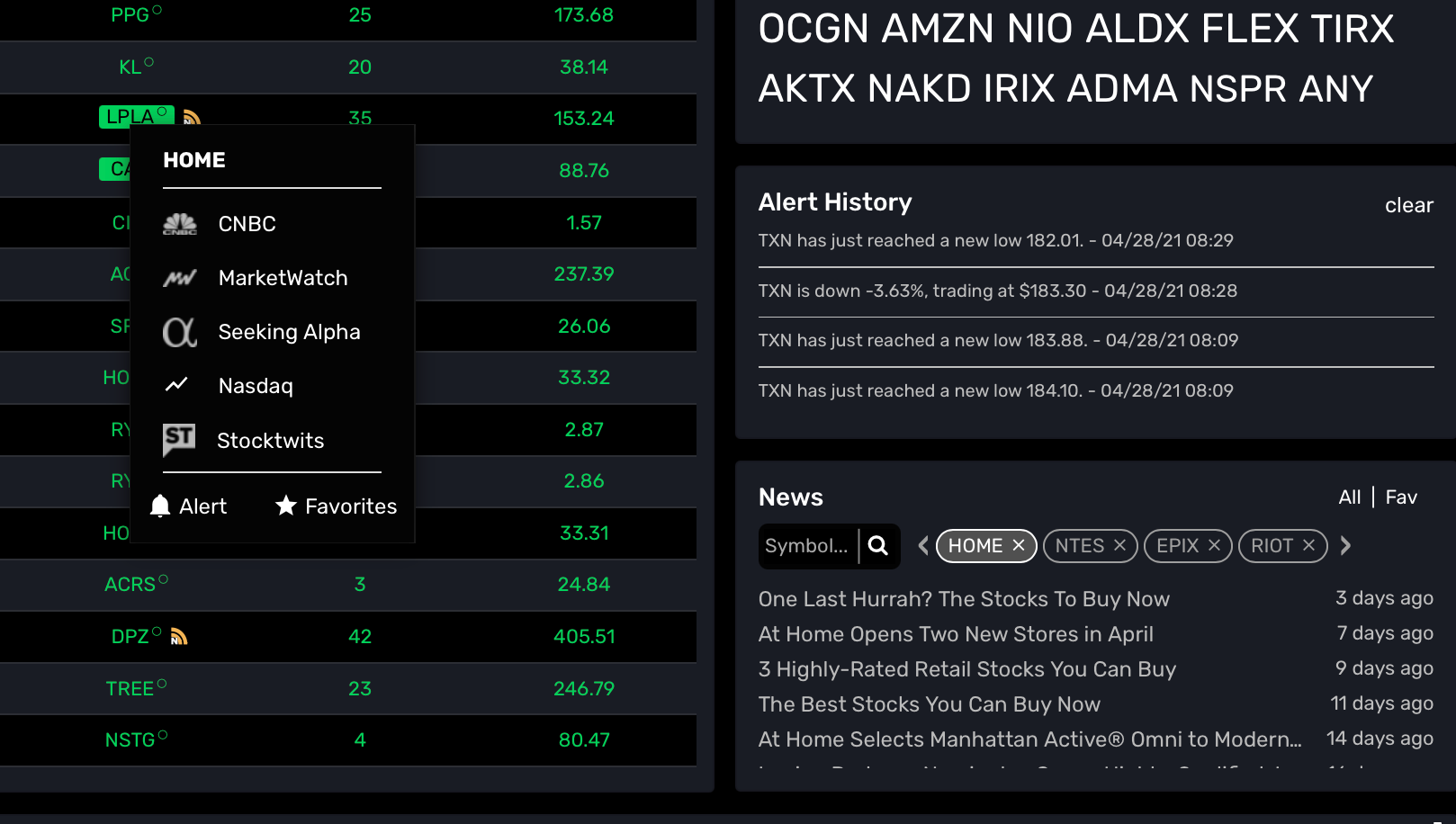 Drilling into the actual News component, you have options  Search, select Recently clicked Symbols, or stream only items in Favorite list (Fav) or load stream for All news.  Selecting any News item will load the available details for the News item.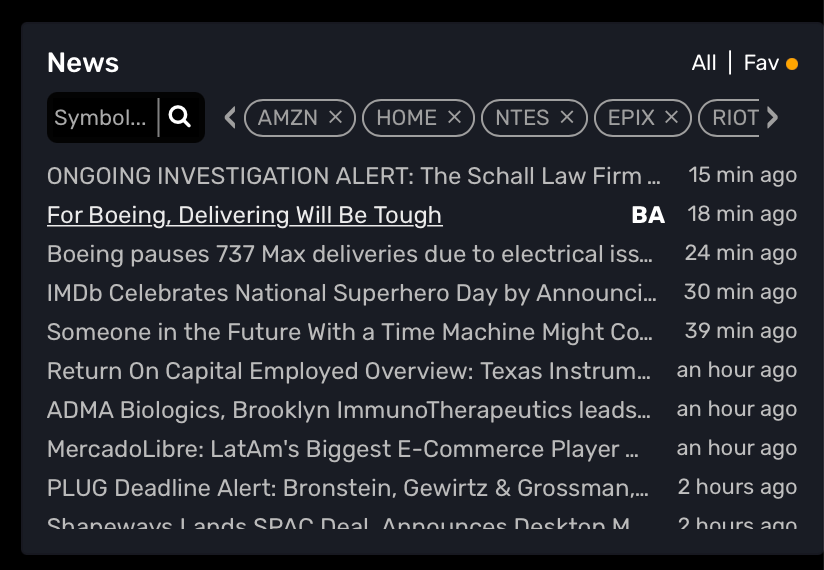 That is all.  We hope you are as excited as we are with the News integration.
//Profit from Momentum