MOMO Pro Review from Day Trader Review
Happy to get some recognition from Day Trader Review.  I think they capture our intent and general capabilities.  While they missed some of our "special sauce"; overall we are very happy to with their review.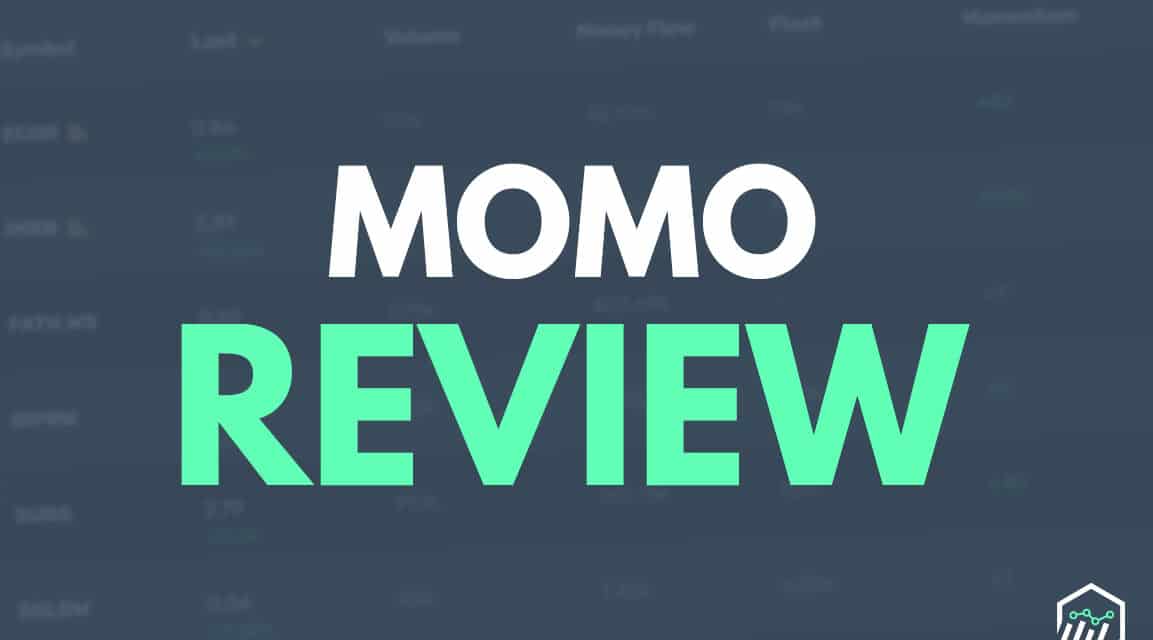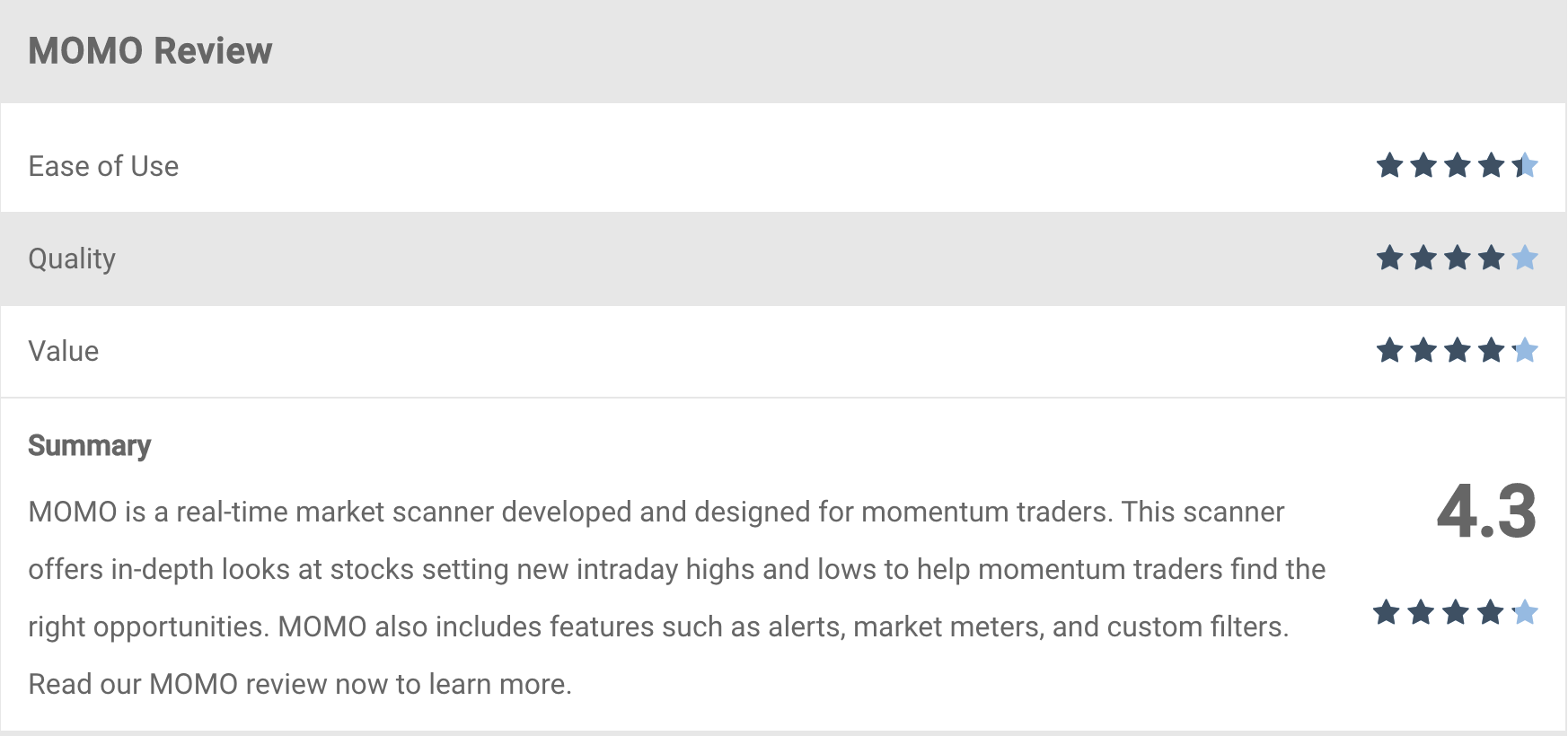 Summary
MOMO is a real-time market scanner developed and designed for momentum traders. This scanner offers in-depth looks at stocks setting new intraday highs and lows to help momentum traders find the right opportunities. MOMO also includes features such as alerts, market meters, and custom filters. Read our MOMO review now to learn more.
Read the full review here