MOMO Reflowable Dashboard
We are continuing to ease into our bigger vision and building out MOMO as a platform.  To accomplish this we need to do some housekeeping to enable us to more easily add functionality.  
So today, I wanted to share our reflowable Dashboard.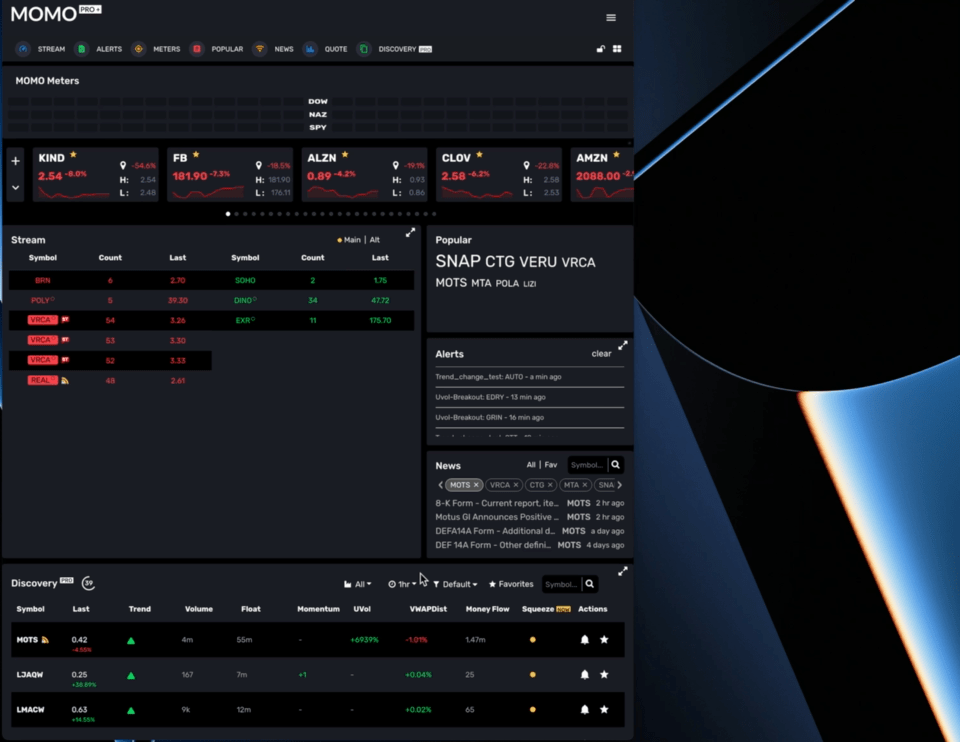 As you have seen with your brokerage platforms, whether it is Think or Swim (ToS), E*Trade Pro or otherwise you can adjust and rearrange windows as you please.  The challenge is these are downloaded legacy applications.  Doing so in the browser requires a bit more trickery, but in order to bring more things in the future we wanted to get this behind us.  
This capability enables you to reorder the main MOMO components better meet your needs. We were initially skeptical of the approach, but we are very happy with the outcome and believe it takes MOMO to the next level.

First off - to those of you who are are happy with the existing layout and resistant to change, don't worry - we have a way to keep it locked in position.  Similarly, if you reorder your screen and want to return to the original layout have that addressed as well.  
Ultimately as we add new functionality you will have a way to better organize to your needs.  To this end, we will soon include a way for you to disconnect your MAIN & ALT streams so  you can simultaneously view both Streams.  
Stay tuned, this capability has unleashed our creativity and has some exciting features just weeks away!
Don't have MOMO Pro yet?  Learn more at Mometic.com
Team @ Mometic