Good illustration of a Squeeze Breakout
A few minutes ago, I received a MOMO Squeeze alert.  Outside of constantly testing and tweaking, I am always looking for those ripe breaks in biotech.  Eli Lily obviously falls into that category.

Technically, you can see the bounding boxes which I have drawn to show where MOMO had defined the Squeeze zone on the daily chart.  And while the market has certainly been punished LLY has remained relatively static.  Until today.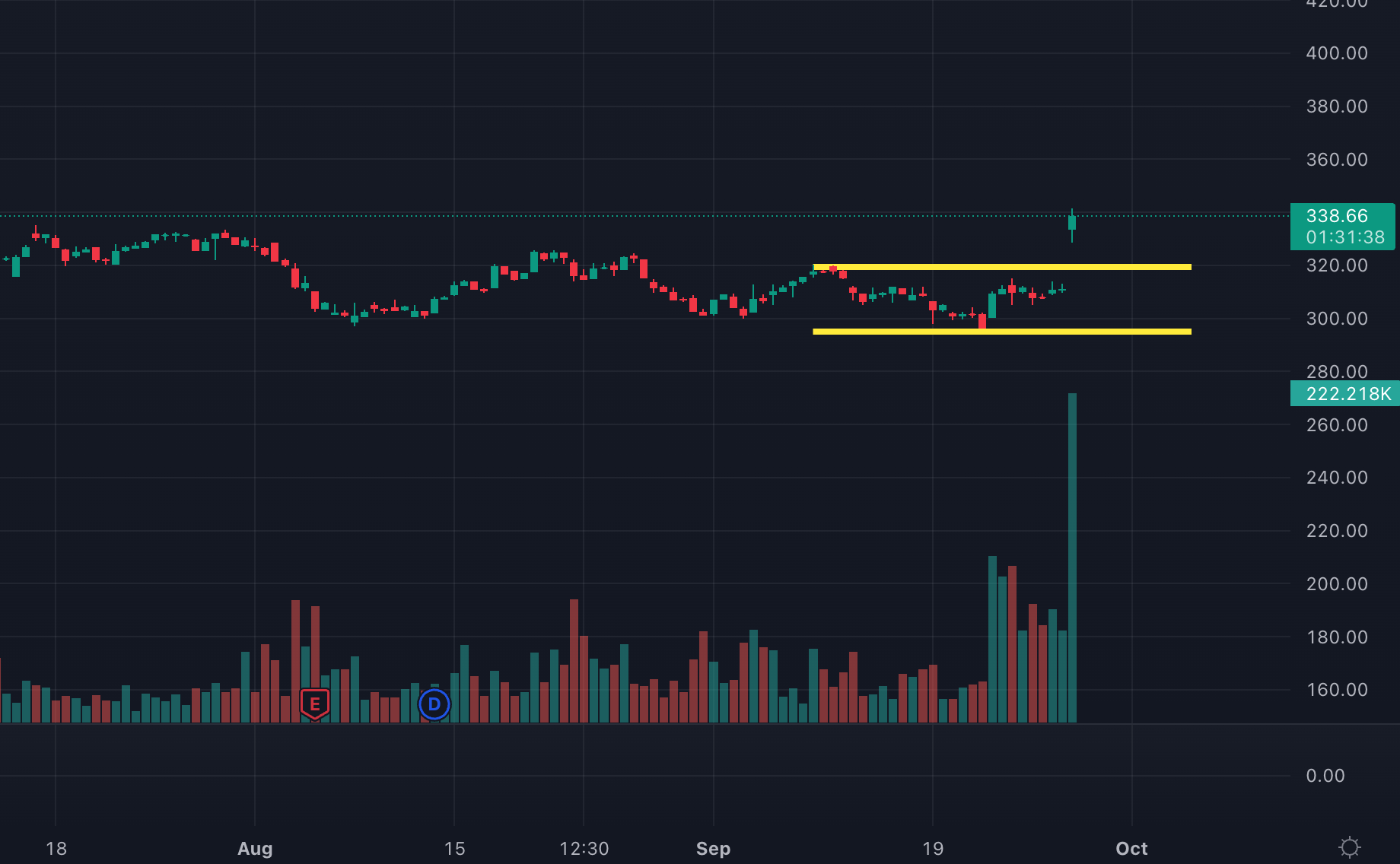 To get this notification, I had Squeeze set to "NOW" which means it is currently transitioning out of the Squeeze pattern with a minumum avg vol of 1M shares and an unusual volume of at least 40%.
What is important to note here are the Attribute options.  You can see Biotech was one of the chosen categories (Healthcare and Technology are the other  [2]) and the rate of change is 1 day.  The rate of change is the important consideration here as this determines your baseline for evaluting these conditions.
On balance, it would have been great to have known earlier but at the expense of noise.  I could have adjusted the unusual volume to say 15% or removed it entirely. Alternatively, I could have adjusted the rate of change to 4 hour or less, but it would have altered the trade as well..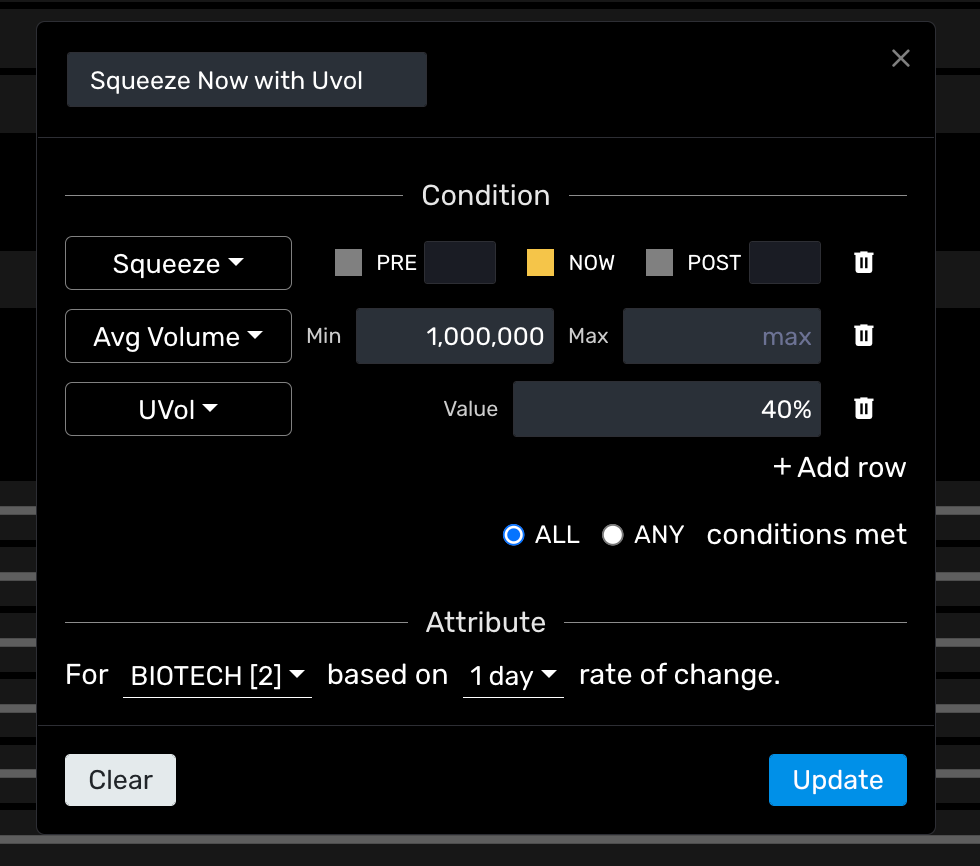 With a bit of experimentation, you can refine MOMO Squeeze get in early on movers that can become great long swing trades or even to short the run.  We suggest to use Discovery to adjust the timeframe and volume to learn what is working best for you and then replicate that with the Conditional notifications.  
Keep in mind MOMO Squeeze and Conditional Alerts are only available in MOMO Pro+.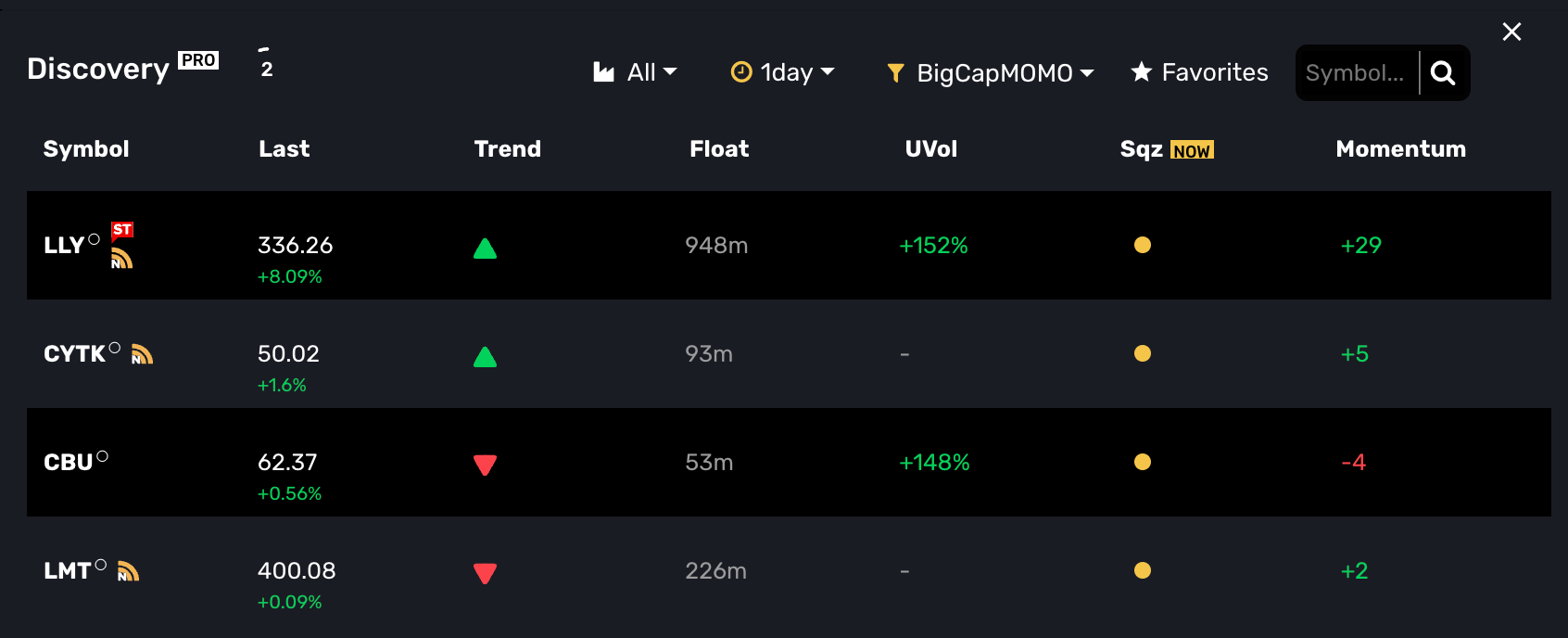 Don't have MOMO Pro+ yet?  Start here!

Team @ Mometic