February MOMO Pro Feature Updates!
We have been on a tear adding new features.  We figured our January update would be hard to beat, but this month we have added a customer requested feature which elegantly addresses the desire to see zoom in on things like early morning gappers and other time points throughout the day.  It may be our most powerful way to quickly uncover breakouts yet.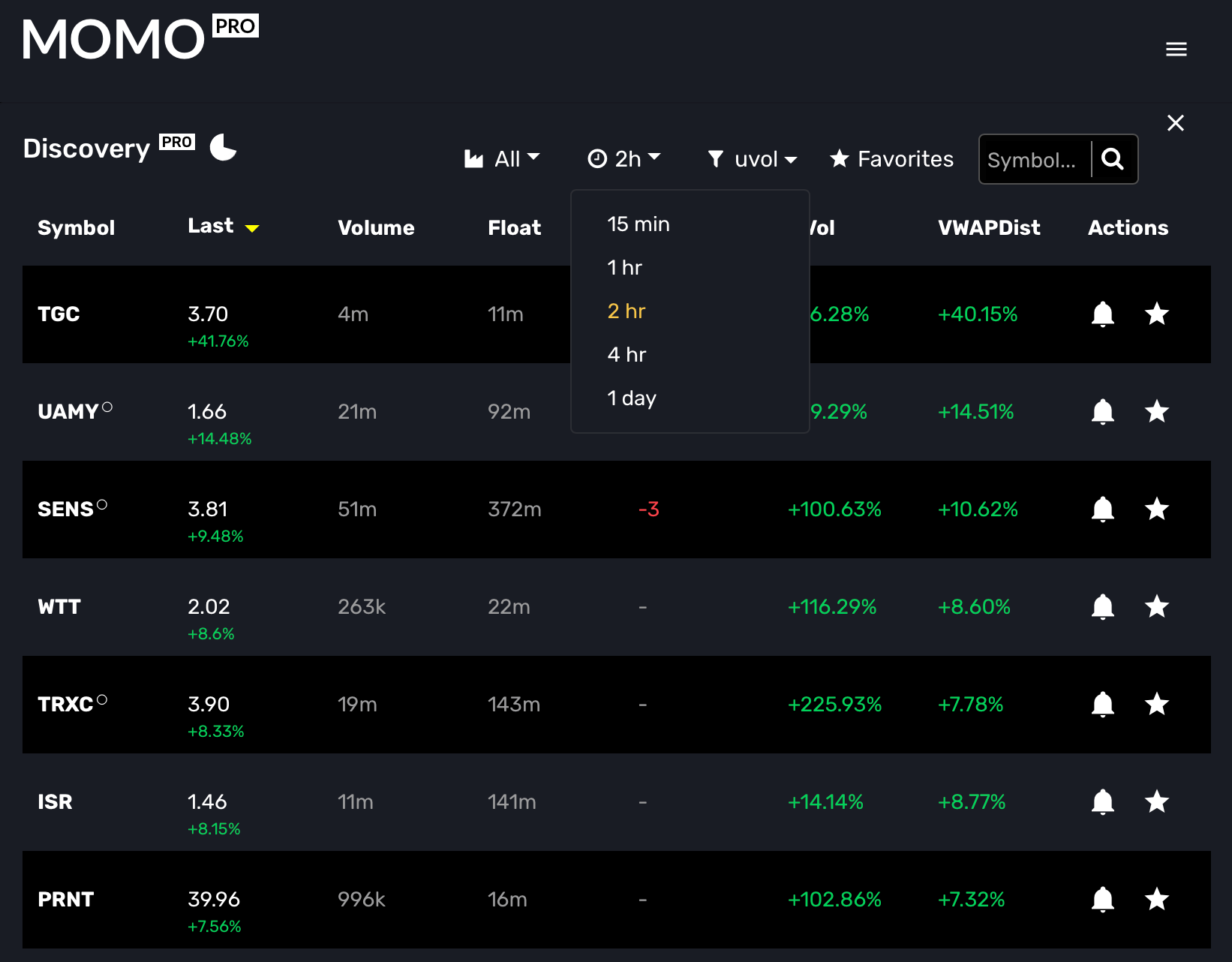 Within Discovery Pro you can now adjust the time point for viewing change.  Previously, Discovery would show change for Percent Gain, uVol, and Momentum aggregated based on the entire day.  This daily view limited your ability to see those stocks making the most recent movements, but now with the adjustable time intervals, you can zoom in to most recent time periods to see what is moving now.
Additionally, it is important to point out this works seamlessly with Custom Filters, Industries, and Favorites to allow you "walk" your filtered views  over time.  For example, if your Custom Filter is set to show only stocks from 2 to 10 price range, with float under 20 million - you can adjust the time period to see which ones are making moves in just past 15 min up all the way up to the day.
Haven't signed up yet for MOMO Pro?  Click to get started now!
The MOMO Team //Profit from Momentum.