Common Mental Trading Mistakes
Always worth reviewing!  Over the next couple of months we will dive deeper into each of these common mental trading mistakes. While building MOMO we constantly evaluate if we are providing information in a way which lets traders identify movement easily without bias and without form fitting the movements.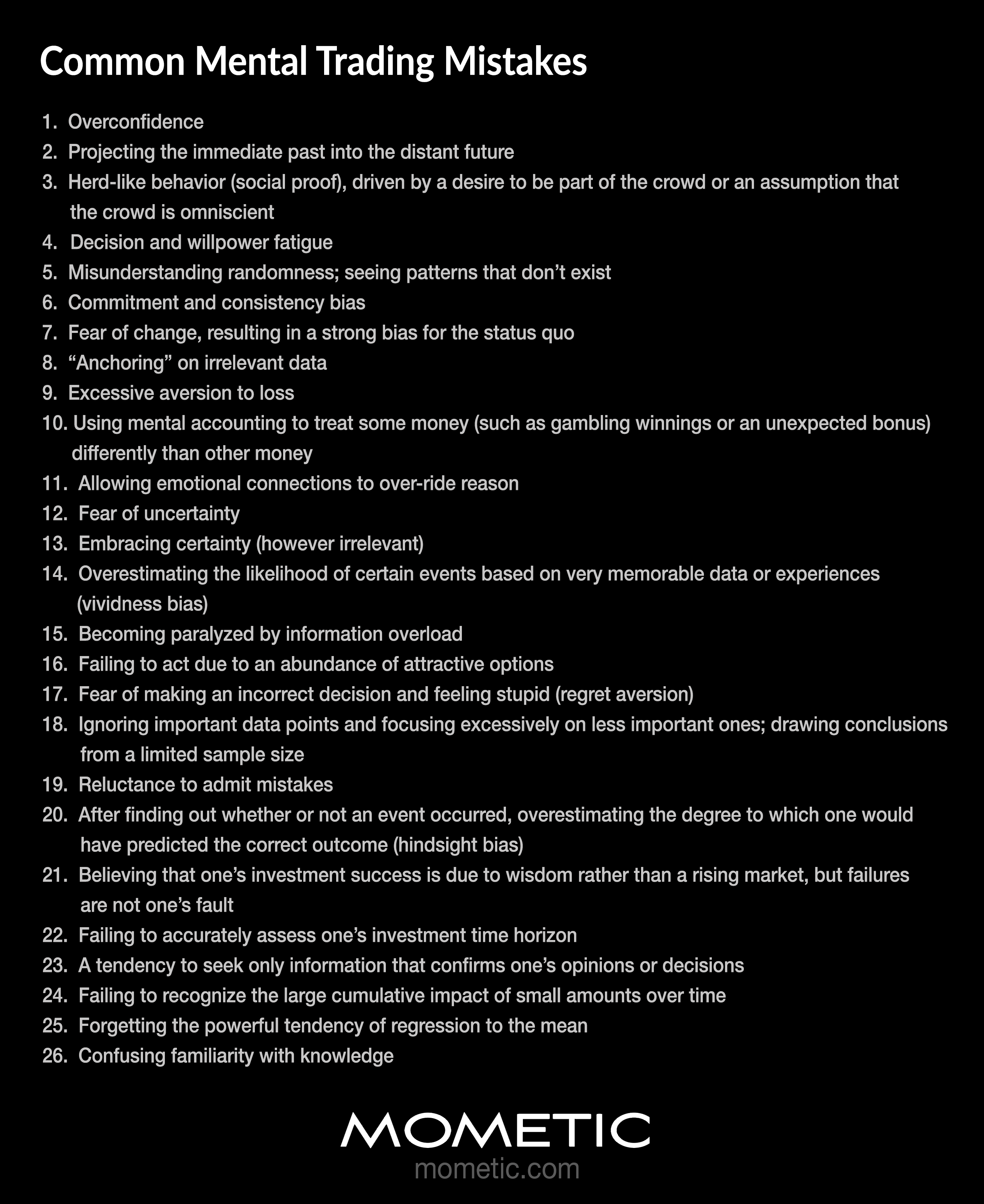 New to MOMO?  Be sure to stop by mometic.com to learn more!