All New MOMO Pro Stock Squeeze Indicator
You've asked for a way to better find opportunities before they breakout.  Given there is so much "chart voodoo" out there  we didn't want to complicate the essence of momentum, so we were hesitant.
But... out of all the techniques and methods which could possibly compliment MOMO, we thought a squeeze scan would be the best way to prepare and uncover profitable breakouts and also work hand in hand with MOMO.
So... as of today we are extremely happy to announce our new premium Squeeze functionality (available as part of MOMO Pro plan).  The MOMO Squeeze indicator is derived from the popular  TTM Squeeze and modified to  help numerically indicate the likelihood of a squeeze-based breakout.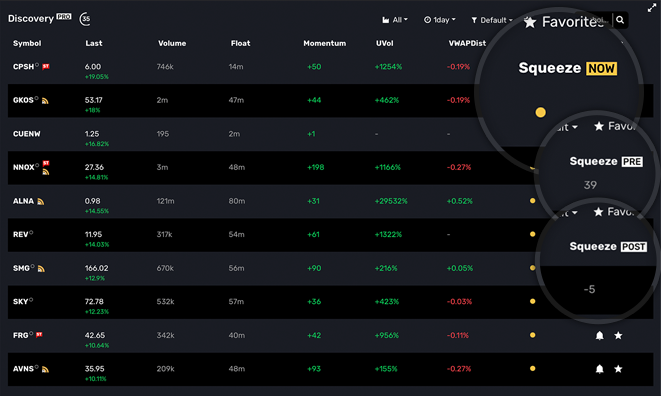 By using numerical "squeeze strength" values  you can adjust your filters and sorting in a way which lets you search on those stocks not only on the "cusp" of a breakout due to a long term holding pattern (positively ranged numbers with 1 being weakest and higher being more primed for a breakout ), but you may also filter on those stocks which are in current squeeze (solid golden circle) and have  most recently excited a squeeze (negatively scored with -1 being the first period since the after the squeeze).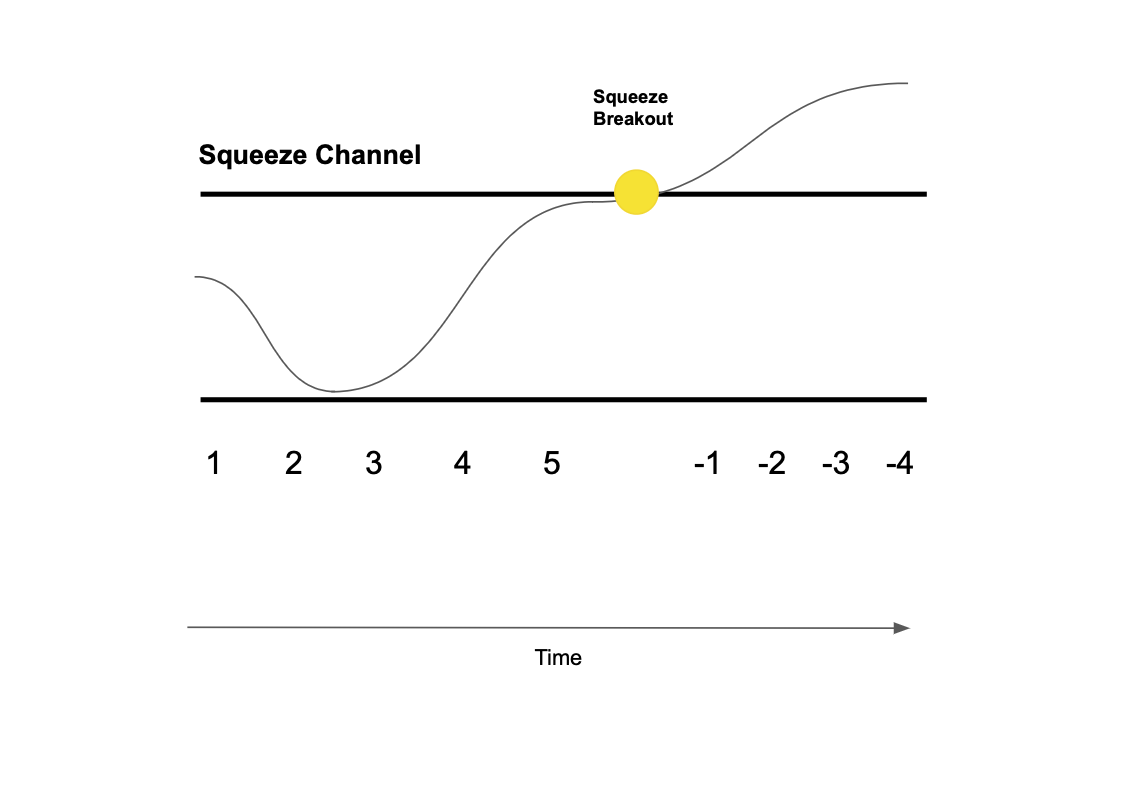 Now... if you think about it - we have another amazing indicator which will play extremely well with this - unusual volume (uvol).  Since explosive volume usually starts to eat up the resistance prior to a squeeze, you may use our filters to define a stocks with pending squeezes and with unusual volume to further hone your Discovery view.  
Having traded with this over the past 2 months behind the scenes in beta (sorry, not sorry - we deserve some perks for the late night work right?) we have had incredible success with this and frankly are amazed at what we were uncovering and how our market awareness (and trade confidence) has improved.  
Sign up or learn more about MOMO Pro at Mometic.com
We hope you enjoy "squeeze scanning" as much as we have.  More things planned before this month so stay posted!
Team @ Mometic